American Copper Reviews
STARRED REVIEW FROM KIRKUS REVIEWS
AMERICAN COPPER
Poet and short story writer Ray debuts as a novelist with a gripping epic of the Montana frontier.
Son of a poor immigrant Czech, Josef Lowry raged with a "hunger in him to break the world," but what he fractures is his children and all that's worthy within himself. Montana's copper brought riches and power to Lowry, who was known as the Baron. Tomás and Evelynne, his children, are property: guarded, directed, dominated. First meditating on the Sand Creek Massacre as emblematic of white-Cheyenne racial tension, the heart of the story begins when, home safe from World War I, Tomás dies in an accident. Evelynne turns recluse, Emily Dickinson–like, silent but for published poetry. Then two very different men come into her life. Zion is a sharecropper's son and rodeo rider with a heart-ripping history of hardship. William Black Kettle is a Catholic-educated Cheyenne straddling Native American and white cultures. The prose is elegant, precise, and observant, as when Zion notes there are "only two races of men…[d]ecent and unprincipled." Ray's story travels from the Tongue River in Cheyenne country to scabby little towns marring the vast prairie and then high up to the Continental Divide. With the Evelynne-Zion-William triangle of desire and despair, Ray casts an unsparing eye on the brutal racism of the American frontier and the dark hubris that made the settlement of the West both productive and destructive. Thematically, Ray fuses tragedy into rebirth, covering a timeline of nearly four decades in a narrative as natural, pure, and clear as water flowing from a snow-covered peak.
Devotees of the genre will find Ray's lyric, often poetic saga to be equal to McCarthy's Border Trilogy and Harrison's Legends of the Fall.
__________
AMERICAN COPPER by Shann Ray
The train–in so many western novels and films–is the defining symbol of industry and expansionism, and the sentences in Shann Ray's debut novel, American Copper (Unbridled Books, $16), race across the page like the hammering of spikes, the clatter of ties, the banshee wail of steam engines that signal the violent seizure of the West. In one scene, a train wreck mangles the tracks and crumples the cars. And in another, a railroad crew building a mountain passage misfires a bundle of dynamite, which hurls bodies and rocks into the air and drives a railroad spike through a jaw and out the top of a skull. These touchstones capture Ray's brutal beautiful vision of Montana from the years 1864 to 1935, a time of rapacious growth and genocidal colonization.
There is a copper baron who wants to dig a mine deep enough to bury a city. A bloodthirsty church elder (nicknamed the Fighting Parson) who slaughters natives and collects the scalps and genitals of the dead. A Cheyenne chief named Black Kettle, a poet named Evelynne, a steer wrestler named Zion, and many more. You might expect this saga–which chronicles the white and Cheyenne experience–to clock in at a doorstopping 5,000 pages, but Ray balances out his scenes with lyrical summary so that time expands swiftly. This stylistic move–along with the wild landscape and wilder characters–makes American Copper read like the offspring of Jim Harrison's Legends of the Fall.
–Benjamin Percy
__________
American Copper by Shann Ray
Poet and short story writer Ray's (American Masculine) beautifully told first novel follows three intertwining lives in early 20th-century Montana. Spanning the years between the late 1800s and 1930s, his measured storytelling revolves around Evelynne Lowry, daughter of a controlling copper baron; Zion, a huge man who gentles horses and wrestles steers; and William Black Kettle, descendent of Cheyenne peace chiefs. In profiling these protagonists, the narrative traces Western expansionism and the scourge of racism inherent in that growth, but the book is about how people are connected to one another, to the past, and to the land on which they live. VERDICT Ray's poetic sensibility shows in his careful prose; its spare style may recall Jim Harrison's Legends of the Fall, while the range of history covered is similar to that of Shannon Burke's Into the Savage Country. A Western epic with appeal for literary readers, this seems likely to become a classic Montana read.—Melanie Kindrachuk, Stratford P.L., Ont.
__________
Review from BOOKLIST and the AMERICAN LIBRARY ASSOCIATION
The beautiful butterfly
Lycaena phlaes
gives its common name to Ray's novel set in early-twentieth- century Montana that braids three separate lives into one episodic narrative. First introduced is Evelynne Lowry, sole daughter of Josef Lowry (aka the Baron of Copper). From a timid girl fearful of her overprotective father and feeling undeserving of love—at one point entering a brief phase of reclusiveness à la Emily Dickinson—Evelynne blossoms into an assured wife, mother, and published poet. Next is Zion, a horse-breaking, steer-wrestling, bar-brawling man of few words. Last is William Black Kettle of the Cheyenne tribe, grandson of peace chief Black Kettle. He ropes steers at rodeos, performing alongside his closest friend, Raymond Killsnight. Like Evelynne, William is also an eloquent writer and admirer of the English language. Evelynne, Zion, and William all lose loved ones in tragic circumstances, and each possesses a deep connection to horses.
American Copper
is a complex tale of discrimination, hostility, bloodshed, and romance. Sensuous imagery abounds in this novel's vividly described landscape of the American West.
— Nicole Misic
__________
AMERICAN COPPER reviewed in HIGH COUNTRY NEWS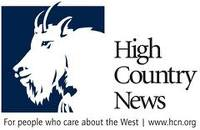 The Human Cost of Westward Expansion
Sometimes, the best new books don't seem that new after all. Perhaps a storyline, or the cadence of the language, or the cast of characters feels slightly familiar — not because it's derivative, but because it's a seamless part of a long and laudable tradition. Spokane-based writer Shann Ray's first full-length novel, American Copper, is one such book. Rather than diminish or be diminished by any of the similar voices that have come before — in particular Cormac McCarthy and A.B. Guthrie — Ray's prose proves a deft and distinctive addition to the iconic literature of the American West.
At its heart, American Copper is a classic story of Westward expansion. Set in Montana at the turn of the 20th century, it contains all of the conventional dichotomies: Cowboys versus Indians, progress versus tradition, nature versus industry, man versus woman. Ray weaves together the lives of the three protagonists — the smart, beautiful daughter of a copper baron, a giant, lonesome bar-fighter, and a Cheyenne rodeo star — with a meandering sense of inevitability; like the deep current in a river, we can feel the story moving steadily along, but we can't see far enough around the bends and eddies to guess where it will end.
Ray is a poet at heart and a professor of reconciliation and forgiveness studies by trade, and the influence of both is clearly apparent in this novel. He writes with grace, not just in his language but in his careful and perceptive handling of history, race, gender and culture as well. In many ways, this is the story of the West's often unheard or overlooked voices. His prose is deliberate and measured, at times vaguely archaic. Each moment is distilled, lyrical and rich with insight: "(He) contemplated his will to live, where it came from and who shepherds the living and the dead. Winter set in like the teeth of a badger. His life seemed to walk away from him."
In the hands of a less adept storyteller, this could just be another tale of horses and violence, ruthless industrialists and rodeos, wide-open spaces and lawless towns and damsels in distress. But Ray brings to his writing a sensibility and sensitivity that elevates the story just enough; it's still a Western, yes, but it's a Western with a brain.
-Melissa Mylchreest
_________
The Quivering Pen reviews American Copper
by David Abrams
If I compared a book to a twilit mountain range washed in purples and oranges and reds, the sight of it causing you, the reader who has trudged through a dull landscape of ordinary novels, to stumble in your sojourn and fall to one knee in reverence for the toothy horizon; and if I said reading this particular novel was as bracing and invigorating as drinking from a cold, clear alpine stream; and if I said it was gorgeous as a coffee-table book and deeply meditative as the Book of Psalms; and if I said just one book can, however briefly, change the way you look at both the natural world and human nature—if I said all that, you'd want to read this book, wouldn't you? Good, glad to hear it, because American Copper by Shann Ray is all this, and more. And if you think I'm overstating the qualities of this novel set in Montana, well then my dear friend, it's obvious you haven't read it. I'm here to help you correct that oversight. American Copper is a stunning work of fiction which begs the reader to sit quietly, block the loud static of everyday living, and slip into the gulfstream of an author's sure-handed prose which is at once muscular and gentle. The novel has a huge timesweep, from the Sand Creek Massacre of 1864 to the years just before World War II, but it is, at heart, an intimate novel. It traces the intertwined lives of three individuals: Evelynn Lowry, daughter of a copper baron who all but owns the city of Butte, Montana; William Black Kettle, a Native American who works the rodeo circuit and longs for peace in the midst of violence; and a bear of a man named Middie who ends up working as a bouncer on a passenger train. With apologies to other great Big Sky writers like Ivan Doig and Norman Maclean, this is the Montana novel to end all Montana novels. It's really at the sentence level where American Copper works its way inside. I already shared one marvelous line with you in a recent Sunday Sentence:
Her voice seemed dislodged from her mouth, as if the words were not connected to her or were not hers at all but rather small black birds that darted into the sky.
Here are a few other random passages from American Copper's pages which give you a sense of how Shann Ray sees this wild land and its people:
Winter set in like the teeth of a badger.
A single butterfly moved toward her as if climbing poorly made stairs.
He felt the clean blade of pine, the rich taste of high mountains, the nicker of winter, windy and subliminal.
And, finally, a sentence that could describe Ray himself:
The language in his mouth was stark and eloquent, warrior-like one minute but in the next moment as light-filled as water, and as lovely.
If you're looking for a beauty of a novel to give (or get) this holiday season, look no further than American Copper. You may have overlooked American Copper in the year-end crush of new literary fiction hitting bookstores; don't commit that same crime in 2016. Put this beautifully-written, spiritually-grounded novel at the top of your must-read list.
_________
San Francisco Chronicle
Review by Cheryl McKeon of Book Passage
American Copper, by Shann Ray: From the Sand Creek Massacre of 1864 to the mining and industry of the 1930s, Shann Ray's novel is epic yet intimate, brutal yet poetic. Montana's landscape is the backdrop for a rich story of the American West, compared to Cormac McCarthy and Jim Harrison.
_________
American Copper
Reviewed for High Desert Journal by Jamie Houghton
Shann Ray is a professor, poet, and fiction writer whose collection of short stories, American Masculine (Graywolf), won the American Book Award, the High Plains Book Award, and the Bakeless Prize from the Bread Loaf Writers' Conference. His debut novel, American Copper, is nothing short of enchanting, a fairy tale of the West that reads like an incantation, casting a powerful spell over the reader from beginning to end.
Set in Montana from 1864-1935, American Copper tells the story of three unforgettable characters: Evelynne, the daughter of a ruthless copper baron; Zion, a loner who makes his living roping cattle and fighting in bars; and William Black Kettle, a Cheyenne team roper descended from Chief Black Kettle, the peace chief who was betrayed by Chivington during the Cheyenne massacre. Through their stories, Ray examines racism in the West, expansion, colonialism, and the terrifying nature of the "other."
Ray's prose vacillates between dreamlike and so visceral it cuts through to the reader's physical senses, portraying the violent nature of man and the innate drive to "tame the untameable." American Copper is a landscape in itself, moving the characters through physical space, through emotional space and the reader is swept through time by Ray's retelling of the peace chief's story and then following Evelynne, William and Zion some 30 years later as they face the fallout of the battles of their forebearers.
The three characters' lives become intertwined through the rodeo circuit, joined by commonality of each being considered "other," existing outside the norms of society. Evelynne is considered "a hermit who didn't think straight, crazed," and is forbidden to marry by her father. William is a celebrated cattle roper that white men love to watch, yet at night he is forbidden to enter their establishments:
"In daylight they received accolades, and money when they won. After dark it wasn't the same. Men sought them in the saloons or the streets to lord it over them, to take their earnings or try to beat them down in cards or fisticuffs. Generally the two avoided contact with white men."
Zion, sometimes called "the giant" is a loner, living on the fringes of society, moving from town to town roping cattle, fighting for money, and breaking horses. He rarely sleeps indoors. He connects with William and his roping partner when the three share a camp one night and they reflect that they "never again found the kind of ease with another white person as they had with the giant." When Zion is later taken in after a bar fight injury by Black Kettle's clan he connects with the tribe's way of life and they become like family, a touchstone he returns to again and again. Zion doesn't live by the laws of society and he suffers for it, as do the Native Americans who have been displaced.
When Zion is hired by Evelynne's father to break her horse she mourns Zion's separateness from society, his inability to speak to her: "God of the Wilderness, she thought, what is Nature to the ways of men? She had no more tears." Breaking horses is the only thing Zion does gently and his character's tenderness with animals contrasts with his brutality fighting men. Like Nature, he is both destroyer and nurturer; he creates and enforces his own sense of justice. He is a Heathcliff-type character, inseparable from the land, and he becomes the center of the novel's struggle and climax, reflecting the struggle that is going on geographically.
Evelynne also is portrayed as closer to wilderness than society, as in this passage where she questions the perceived advances of man in the form of automobiles:
"Earlier Evelynne and Chan had driven the wagon to town for extra nails along with a few board feet of wood. The streets were cluttered with the noise and stink of automobiles. 'The end of the horse, some say,' said Chan.
'Never,' she said. 'A machine cannot imagine. In its properties there is neither intelligence or beauty.'
'Well said,' said Chan, but she knew he did not agree. He foresaw the landslide."
When Evelynne connects with William and his tribe their relationship offers a ray of hope in the sometimes heartbreaking saga that is American Copper. William's father contemplates her arrival in their lives:
"He thought of all the years, and all the young Cheyenne men who each in their turn confronted death. The tribe clung to what remained, unsettled in the land. Their horses numbered less than three thousand now.
But Evelynne was a new creation."
Indeed, Evelynne and William imagine an alternate future for themselves, one with intelligence and beauty, whatever the consequences.
Through Evelynne, William, and Zion's struggles with both historical consequences and the imminent future, American Copper offers a critique of the very idea that the West was won, questioning whether anyone won at all. Even Evelynne's father, the powerful and troubled copper baron, loses what is most important to him and the reader is left questioning the worth and price of competition and the concept that no one truly owns anything that cannot be taken away.
Like all good novels, in American Copper the reader loses characters they care about every step of the way, but it only makes them more worth knowing. Though the re-telling and critique of history was superbly done, what I loved most about American Copper is the straight out fantastic storytelling that swept me through landscapes, loss, love and time. My hope is that Ray decides to create a sequel; I'd love to see these resilient and epic characters take on the next era of history in the American West.
_________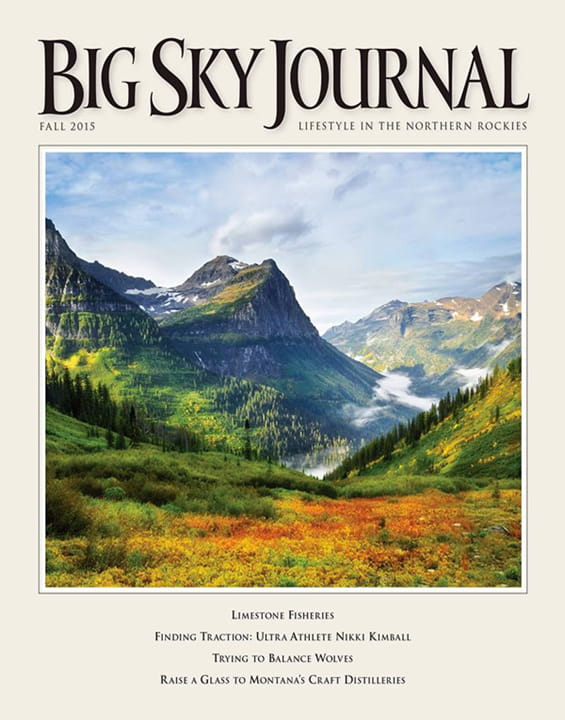 American Copper
Reviewed by Erin H. Turner for Big Sky Journal
Shann Ray's new novel American Copper (Unbridled Books, $16) explores the lives of a widely disparate bunch of characters who both play on and defy type, in an early 20th century Montana setting that does much the same. Deftly weaving together the lives of these characters with the history of the time and the landscape, Ray presents a fresh view of oft-trodden territory. This is an epic tale that spans decades and touches on subjects of racism, family dynamics, rodeo, greed, loss and the era of big copper. Ray's skill as a spare but lyrical writer propels the subjects out of the familiar. This debut novel by the award-winning author of the story collection, American Masculine, creates a vast space for the reader's imagination.
The villain of the piece, as much as any one of these complicated souls could be considered a villain, is copper baron Josef Lowry. He is dismissive of and cruel to his son, and overly possessive of his beautiful grown daughter, Evelynne. The relationship between father and daughter — and the consequences of Josef Lowry's attempt to control her — sit squarely at the heart of the tale, coloring the landscape and other relationships in the book with what feels like a dark menace. Evelynne is both completely devoted to her father, and ultimately unable to accept his worldview. She's an elegant horsewoman who longs for an earlier, simpler world. Enveloped by a tragic loss, she retreats from the world and is able to recover only by reaching for that simpler time. "Let her father drive his Model Ts where he would, she thought. Let him suture the world in rail ties. She would go by horse."
Ray shifts perspectives from Evelynne's to those of a silent giant of a bull rider from the Hi-Line named Zion, and a Cheyenne team roper named William Black Kettle. In doing so, he evokes a gorgeous and iconic Montana landscape of towering mountains, wide-open plains and spectacular horses, allowing complicated characters and ugly issues to drive his saga. As the lives of those three characters become entangled, they engage in the great overarching narrative of Western transformation through settlement, from the 1864 Sand Creek Massacre to the modern 1930s.
The violence of rodeo and racism, and the conflicts between frontier culture and industry, are inseparable from the narratives of the people confronting those challenges in these pages. Yet for the most part, the prose has a quiet, understated quality that embroiders images and lets them carry the plot. American Copper is a beautifully written addition to Montana literature that treads on familiar ground but looks around with fresh eyes.
_________
AMERICAN COPPER
REVIEW BY RUSSELL ROWLAND
In large part because I am embarrassed about how self-important I became after my first book was published, I pay close attention to my fellow writers, and am always amused at how many newly published authors go through a phase where they believe that everything that comes out of their mouth is absolutely fascinating. So it's always refreshing when someone like Shann Ray comes along, a guy who displays a wonderful sense of humility and perspective. This is probably in large part because Ray, whose real name is Shann Ferch, has already enjoyed the limelight as a star basketball player in high school and college. Ferch won state championships playing for his father in Livingston, and then went on to play with his brother Kral at Montana State University, where the team made the NCAA tournament for the only time in its history. So getting this kind of attention is nothing new to him.
Ray's writing very much reflects the same quiet, patient approach that he seems to display in real life, which makes him someone who's easy to root for. I have known many writers that I didn't admire who wrote books I admired a great deal. And the opposite is also true. It's a rare combination when the two come together.
"American Copper" is a beautiful book. It reminds me in structure and in tone of Michael Ondaatje's "The English Patient," with the sensibility and gift for imagery of a poet, which both of these writers are. Ray won the High Plains Book Award for poetry this past year, so it's no accident. Ray builds his story slowly, through images and characters created block by block, with one striking paragraph of description after another. Each little gem of detail contributes in some significant way to the overall shape of this thing, this sculpture of words. The best way to read this novel is to simply surrender to the flow, with the knowledge that eventually all of these images are going to come together. Ray uses multiple points of view, moving with ease and grace from a Native American team roper, William Black Kettle, to a wealthy young copper heiress, Evelynne Lowry, to a monosyllabic horse trainer and fighter, a huge man named Zion. Eventually these three lives become intertwined in ways that are unexpected but masterfully conveyed.
But perhaps the best part of this novel is the fact that Ray tells a simple story but still somehow manages to address many of the most important issues of the American West, a subject that he is passionate about. "American Copper" touches on racism, the damaging effects of self-sufficiency, and the complicated marriage between commerce and the environment in a way that doesn't draw attention to itself. It ends up being, surprisingly, a love story.
With "American Copper," Ray, whose story collection "American Masculine" also deftly addressed many of these same issues, has established himself as an important voice in the literature of the American West.
_________
AMERICAN COPPER
REVIEW BY ELISE ATCHISON
American Copper by Shann Ray is a sprawling saga set in the first half of the 20th century. The novel encompasses the greed and ruthlessness of copper kings, the horrors of Native American genocide, the personal tragedies of alcoholism and violence, and the possibilities of redemption.
The story focuses on a handful of richly developed characters whose lives eventually intersect. Josef "the Baron" Lowry is a wealthy and powerful copper king and a violent alcoholic who tries to force his will on the land and the people around him. The Baron's daughter, Evelynne, is a poet who "was more naturally drawn away from the industry of the city to the wilderness where she could be alone in great tracks of land, inviolable and fierce of their own accord." She longs to break free from her father's tyranny, but she is confined by his iron hand and by her own dutiful nature. William Black Kettle is a great-great-grandson of a Cheyenne leader who survived the Sand Creek Massacre. William straddles both the white and Indian world, making his living traveling the rodeo circuit and team-roping with his best friend Raymond Killsnight. At the rodeo they meet Zion, "a white man who spoke easily with Indians," but Zion's circumstances leave him drifting around Montana, camping out like a vagabond, "the sound of gravel beneath his boots… leading nowhere."
Through the rodeo, William, Raymond, and Zion eventually come into contact with the Baron and Evelynne. The rodeo is a place where whites and Indians work side by side, but it is also a place where prejudice is as palpable and deadly as the sharp horns of a bull. William and Raymond are cheated out of their wages, face "blows of boot and fist," and live with the constant threat of mob violence.
American Copper has been aptly compared to Jim Harrison's Legends of the Fall. Both are set in Montana in the early 20th century. Both are tragic family sagas. Both also have a powerful emotional intensity that is essential in any good story. Jim Harrison has said, "I like grit, I like love and death… The novelist who refuses sentiment refuses the full spectrum of human behavior, and then he just dries up… I would rather give full vent to all human loves and disappointments, and take a chance on being corny, than die a smartass." American Copper is neither corny nor overly sentimental–it is a deeply moving first novel that plumbs the depths of the human heart and adds texture and grace to the "unutterable shades and lights of creation." Although this book bears witness to the atrocities we are capable of committing against each other, it is ultimately a story about the choices we make either to close ourselves off from the world and wallow in our bitterness and rage or to move on and open our hearts to the beauty and love that sparkles among the wreckage. Like Legends, this epic Montana story would make a fine movie.
_________
Pretty Penny: Shann Ray's Sentences Shine in American Copper
Review by Chris La Tray
If the typical novel is like a movie enjoyed from a serviceable but scratchy old VHS tape, then Shann Ray's debut novel, American Copper, is like watching a film on BluRay disc. It's not just reading—one is pulled into the saddle or onto a train by Ray's magnificent prose and then taken on a trip through some of the most breathtaking landscapes in western Montana. Every detail is so crisp and sharp, and the vistas he slowly pans across are so breathtaking, there were times his writing nearly brought tears to my eyes. Not just because of the story he was telling, but also the simple beauty of the words on the page. That is a rare reading experience for me.
American Copper is the story of three people. Evelynne Lowry is the beautiful daughter of a wealthy immigrant turned recluse at the tragic death of her brother. Zion is a troubled mountain of a man orphaned as a teenager who now earns money wrestling rodeo steers, training horses and battering opponents in brutal barroom strongman competitions. And, finally, there's William Black Kettle, the great-great-grandson of Cheyenne Indian Chief Black Kettle. In 1864, the chief led his people to Big Sandy Creek in Colorado to seek solace at a local fort, only to be brutally massacred by the Third Colorado Cavalry under command of the "Fighting Parson," John Chivington.
Ray meticulously weaves this trio together over a span of decades. All suffer at the will of Lowry's father, Baron Josef Lowry, a copper king whose wife died giving birth to Evelynne. He is a cruel, abusive man who uses the power of his wealth to bludgeon any and all whom he sees as challenging him, both in business and at home. When his daughter tries to forge a life of her own, first through meeting Zion and then William Black Kettle, Baron Lowry's reactions destroy all hope for happiness. At every turn his fears and suspicions (and alcoholism) wipe away any traces of compassion or sanity. Years pass, and Ray enhances the story not only with vivid descriptions of the natural world his characters live in but also the American cultural evolution through which their lives move. Railroads are built to link opposite ends of the baron's empire. Horseback and wagon give way to automobile. Racism is ruthlessly portrayed, particularly in the relations between whites and Indians. Whether reading of Sand Creek or townsfolk banding together to ambush Indian travelers, these passages of white-on-Indian violence often left me shaking with rage.
If I have any quibble with American Copper it is in the depiction of Evelynne Lowry. I'm a little weary of fictional women having to be so glowingly beautiful. Lowry is almost too perfect. She has her beauty and wealth. She becomes a poet of renown. She seems wise beyond her years. I don't know that she needs to be all this in order to serve the story. She could be entirely normal and still catch the eye of the man hired to train her horse. She could still become the exotic fascination of a young Cheyenne rodeo star without all the polish. It doesn't spoil the book for me, but it is a point I feel compelled to make.
One thing I often see in novels is a propensity for the Hollywood ending, where everything is exploding and the good guys square off with the bad guys for that final climax. It's as if the conflict builds throughout the story in expectation of an epic showdown for the close. Ray's book is rife with conflict and many of those battles do resolve through violence and large-scale scenes. But they aren't the point of the book. There is a path Ray could have taken that might have ended in smoking guns and dynamite, but, to his credit, he didn't choose it. The denouement to American Copper doesn't require the blockbuster scene. We close with some bittersweet happiness, much sadness and the weight of time having its ultimate say. It's a beautiful way to turn the final page on a work of fiction so real it seems like it all must have happened. In many ways, it did.
_________
REVIEW by JENNY SHANK
The history of white people's settlement of the West is rife with massacres of native people, mistreatment of Chinese laborers, women trapped into working as prostitutes in gritty frontier outposts, and the Copper Kings' periodic crushing of miners' attempts to organize.
Stories of the era continue to appeal in part because these stark conflicts arise against a landscape of incredible openness and beauty: "Here's a fight over a place worth fighting for" seems to be a central theme of Western stories.
In Shann Ray's gorgeous, sensitive debut novel, a ruthless Montana man who amasses a fortune in the copper industry finds that he cannot control his own children, no matter how forcefully he tries. American Copper merges the brutality and the beauty of the West into a kind of lush hymn, filled with stark events but also a strand of hope for a better way, forged through familial love.
Ray begins his lyrical novel in 1907 by introducing a princess locked away in a castle: Evelynne Lowry, the lovely daughter of Josef Lowry, "who had more money than the Montana State Treasury." Ray explains his business simply: "His men dug copper from the ground. He sent it by train to the centers of industry."
Josef's wife died when Evelynne was young, leaving him with a son and daughter whom he loves but is determined to bend to his will. Josef intends his children to stay with him and serve his business. In a characteristic, cruel way, he breaks the engagement of his son, Tomás, to a woman he met after his return from service in World War I. When Josef learns the woman's father is a butcher in St. Louis, he opens a competing butcher shop across the street and bullies him out of business.
Both children know that their father's outbursts can also turn deadly.
Spirited, athletic, horse-besotted Evelynne is the only person in Josef's orbit who can stand up to him. When her father tells her, "You must never marry. I need you," it doesn't seem likely that she'll heed him until a terrible loss prompts her retreat from the world.
After introducing the Lowry family, Ray drops back in time to 1864 and the perspective of Black Kettle, the Cheyenne chief at the helm when Colorado Territory militia broke a treaty and attacked a peaceful settlement of Cheyenne and Arapaho in an incident that has become known as the Sand Creek Massacre.
Ray details this brutality with minimalist restraint. Simple facts such as this one about the bloodthirsty leader of the militia make their point without any extraneous commentary: "[John] Chivington, nicknamed the Fighting Parson, was presiding elder of Denver's First Methodist Episcopal Church."
While Evelynne is "tutored, nannied, dressed in fine clothes, and set alone among the wilderness," two young men who will cross paths with her have very different upbringings in Montana. Zion, an unusually tall, strong young man, raised in a one-room cabin, becomes a steer wrestler in rodeos across Montana. William Black Kettle, a descendant of the Cheyenne chief, is educated by nuns who "indoctrinated him into the subtle, if profound idea that beauty would save the world."
Beloved by his tribe, the charismatic, intelligent William is the closest thing they have to a prince. William must leave his tribe to make a living as a rodeo calf roper, occasionally meeting Zion, who treats him much better than most whites he encounters.
Through horses and rodeo, the stories of the two men connect with that of Evelynne just when she is contemplating how to make a getaway from her father's figurative tower.
Will the princess manage to find a prince in a West where racism is lifeblood and violence is perpetual? That is the question. Ray has a knack for harnessing the elemental, fashioning a story from the interplay of competing forces: violence and gentleness, hate and love, ugliness and beauty, masculine and feminine. Prepare to be enchanted by American Copper, a novel that is at once brutally realistic and dreamlike.
Jenny Shank's first novel, "The Ringer," won the High Plains Book Award.
_________
ROUNDUP MAGAZINE, Western Writers of America
Review by John Mort
Ray's first novel, set in early 20th Century Montana, begins slowly with the lives of Evelynne, Tomas, and Josef Lowry. Josef is a tyrannical copper baron who, protecting his children, nearly kills them. After her brother dies, Evelynne cloisters herself, devoting her time to her father and her poetry. The novel becomes a page-turner with the arrival of two unlikely suitors: a brawling, incoherent roustabout named Zion, and a Cheyenne rodeo performer, William Black Kettle. The courtships are charming and unusual, but racial violence is their prime obstacle. Ray is at his best portraying hardscrabble white Montana and the mournful, proud heritage of the Cheyenne. His prose is perfectly controlled but often quite poetic: "The buck stood, ears alert, harem of seven does flowing like water around him." Though gentler than any of them, Ray brings James Welch, Jim Harrison, and the early Cormac McCarthy to mind.
_________
Shann Ray mines the uneven and often brutal history of the West
Review by Kristi Neimeyer
Montana-grown author Shann Ray's debut novel, American Copper, fulfills the promise of his enigmatic stories (American Masculine) and poems (Balefire). Like those earlier works, he reaches deep into the human psyche where loss and love coexist.
From the heartbreaking Sand Creek Massacre, when a 700-man force of Colorado militia murdered a sleeping village of Cheyenne, to the ruthless ambitions of a copper baron, who sacrifices family to power and wealth, Ray mines the uneven and often brutal history of the West.
Evelynne, a poet whose fortitude "was like the mountain," is fiercely loved and obsessively sequestered by her vigilant father, and shattered by her brother's death. William Black Kettle, descendant of the peace chief who survived Sand Creek, is intelligent and charismatic, "an agile runner, ken of horses, kin to speed"; and the massive Zion, who bloodies men and calms animals, is "a chimera of two persons, the man of violence at odds with the angel of peace." Their stories unfold and eventually entwine in an allegorical tale of uncommon grace and unsettling violence.
Sherman Alexie describes American Copper as "tough, poetic and beautiful" and Debra Magpie Earling calls it "heartbreaking, heart pounding and not to be missed."
Ray, who teaches at Gonzaga University, grew up in Montana and spent part of his childhood on the Northern Cheyenne Reservation. His story collection, American Masculine, won the American Book Award, the High Plains Book Award and the Bakeless Prize.
_________
Review by Alex George
This is the first novel by American Book Award winner Shann Ray, and it's stunning. Set in the forbidding wildlands of Montana and spanning over sixty years across the beginning of the 20th century, American Copper tells a story both breathtakingly intimate and vast in scope. An exquisite debut novel. Bursting with strength, grace, and beauty. Addressing the infinite complexities of race, class, gender and cultural imperialism, it brings the American West vividly to life. Beautiful, lyrical, tough and heartbreaking, you'll remember this book long after you've turned the last page. (Shann Ray will be appearing in Columbia at the Unbound Book Festival in April.)
_________
Author Explores Darkness and Beauty of Life
Review by Mary Swanson for the Baker City Herald and the La Grande Observer
Set in the grandeur of the Montana landscape, this novel tells the story of three unusual characters whose lives intersect in the early 1900s.
Evelynne is the the daughter of a copper baron. Her mother died during her birth, and she grows up under the influence of her father, his extreme wealth, his pride of ownership, his need to control everything and everyone around him and his violent anger when crossed. She is very close to her brother, Tomas, and together they weather the storms of their father's temper.
Having survived World War I, Tomas now possesses a darkness of spirit that Evelynne feels compelled to try to change.
William Black Kettle is the great-great–grandson of a Cheyenne chief who survived the Sand Creek massacre. Despite his family's past, he tries to promote peace between his people and the whites. He develops a close, almost brotherly relationship with Raymond Killsnight, and together they use their natural affinity as horsemen to become a winning rodeo team.
Zion, also know as Middie, is a giant of a man, a loner who makes his way in the world with his brawn and with his fists. He grew up with a loving mother who stressed the importance of learning and of maintaining high goals in life. His father mainly imparted his philosophy of working hard and not expecting anything from anyone.
When Evelynne's father buys her a new horse, Zion is hired to break the young colt. As Evelynne observes the process day after day and week after week, she is strangely drawn to the quiet giant who can relate so well to the horse, yet can hardly manage to say more than a few words to her. When she attempts to express her feelings, he panics and runs off, leaving her conflicted about the results of her direct behavior.
In the meantime, William and Raymond are making a name for themselves on the rodeo circuit and eventually come to a rodeo attended by Evelynne. Now the bold one is William, who despite the risk of talking to a white woman, let alone the daughter of "Baron" Lowrey, approaches Evelynne and casually starts a conversation. Again,
Evelynne is captivated by this man so different from anyone in her realm and she responds to his interest. Torn between her attraction and the fear of her father's reaction, she begins a correspondence with him, attempting to maintain both interest and distance.
Of course, all of these attempts at relationship come to crisis points, and Evelynne, Zion and William must each make difficult choices. Everyone is a product of the circumstances in which they are raised, but how we learn and move through life because of and despite these initial circumstances is shown through this beautiful novel. Shann Ray is a fine writer and his descriptions of Montana encompass the landscape, as well as the creatures that inhabit it. He gives us a deep sense of the characters' inner workings and shows us both the darkness as well as the beauty within them.
_________
American Copper: A Novel of the West for Rest of Us
Review by Tess Fahlgren
"America forsakes it's own," Shann Ray writes in American Copper, his carefully rendered portrayal of the human spirit in early 20th century Montana. This line, delivered in the final third of the novel, refers to the manner in which the powerful claim their power: by climbing on the backs of the downtrodden. This is the hierarchy that built the West, and it provides the backbone for this powerful novel, which last month was named a finalist for the High Plains Book Awards.
American Copper dedicates chapters to individual characters and many are focused on in this way, but as the novel carries on, three clear protagonists emerge: Evelynne, the daughter of an immensely rich Butte copper baron with an explosive temper; William Black Kettle, a Cheyenne and award-winning team roper; and a horse trainer named Zion, nicknamed Middie.
Each life gleams in contrast to the others. Evelynne's existence is that of a forced spinster, locked away in her father's mansion where she writes poetry in decadent solitude. Her life is vastly different from those of Black Kettle and Zion who roam Montana separately, earning their livings from rodeos and underground fighting rings. As expected, the threads of these three lives do entwine, but the intersections of their lives are in fact merely pinpoints of the larger story told.
The novel, spanning many years, allows each character to be built independent of the others with complicated, unique backgrounds. The three main characters house nicely juxtaposed traits. For example, while Middie (the fighter) is certainly a tough man, and believably so, the reader is treated to his feelings for his mother and his tender insecurities around women. He is also one of very few allies to Black Kettle and his partner, while most other white men scorn them.
In braiding together these three very different characters, Ray paints a picture of an early Montana that is so much like what we've all read before, but it's laced with kindness and care. Of course tragedy is not hard to come by in novels such as this. The individuals within it, however, reveal humanity in the birth of our state not always explored.
Every single word in American Copper has been carefully picked by a master of the craft. Ray creates sentences that read like small poems, forcing slowed, careful reading. At times, however, the story skips through time at a high clip – a whole life can be built and destroyed without having turned a page.
While these painstaking sentences are undeniably gorgeous, they at times create an unnecessary distance between the characters and the reader. Through the beauty of his words Ray gilds the backcountry and hard truths of early Montana, creating an unnerving imbalance. As in the works of Cormac McCarthy, whom ray has deservedly been compared to, terrible things happen in this book. They are written in such a way that instead of feeling the terror, however, we are spun into a cocoon of prose.
American Copper is a book for those who want a clarified image of what life was like for those who didn't profit in the making of Montana. Here is a portrayal of the women, the Native people, and the uneducated folks merely getting by while the barons in their mansions drank themselves to sleep. It is an expansive and beautifully crafted novel for the rest of us.
_________
Reviewed by Lauren Kruden
Shann Ray, who lives in Spokane, grew up in Montana where his novel, American Copper, is set. Part of Ray's childhood was spent on the Northern Cheyenne reservation. It is plain he knows horses and elemental landscape–and writes about them from an illusionless but clearly deep, familiar love.
The story takes place in the early 1900s and is woven of three lives. First we meet Evelynne, the remarkable daughter of Butte's brutal copper baron, Josef Lowry. Another author might've written this story as a closely-detailed chronicle of the times. Ray chooses to use poetic imagery instead, in scenes that boil up like storms or lift like butterflies. I suspect Ray of a short-story background: he uses a few unconventional strokes of metaphoric shorthand to make characters quickly memorable. "At seventeen [Evelynne] came into her body fully formed, her spirit no longer meek but striking, and others saw that she was made more of avalanche or forest fire than bushels of wheat or the quiet night."
The second intertwined life is that of the orphan Zion, a tongue-tied, oversized youth who tries but often despairs of doing good. "He wrestled steers in every rodeo he could find. Nearly every Saturday night he fought in bars."
The third in this triad is William Black Kettle, great-great-grandson of the Cheyenne chief Black Kettle. "A small child with a piercing cry who grew late but fierce, an agile runner, ken of horses, kin to speed." William is the hope of his people. Imagining a soundtrack for this book, Evelynne would be a yearning oboe melody, Zion a tormented cello, William a wandering love-possessed cedar flute; the tunes converse, converge, twine.
The theme playing through all three lives is one of forgiveness, so each life is first dealt an ample share of bitter pain and tough history to surmount. And all are embedded in an era of boom and Depression amid the gloriously epic landscape of Big Sky country: "…the land was tanned like the inside of a buffalo hide and open from the sun's rise to its descent. The gossamer of warm weather, the long shadow of summer. In among willows, whitetop and star thistle, the river went forth bearing the sun."
__________
American Masculine Reviews
STARRED REVIEW FROM PUBLISHERS WEEKLY
American Masculine: Stories
Shann Ray. Graywolf, $15 trade paper (192p); Reviewed on 04/18/2011
Ray's engrossing collection is set in and around rugged Montana terrain and trades heavily in themes of pain, forgiveness, reconciliation, and hope. From the opening story, "How We Fall," dysfunction is established as a common undercurrent; the rocky relationship between a husband and wife hinges on alcoholism, infidelity, and unconditional absolution. "The Great Divide," the best and most ambitious piece, is about an "oxlike" Indian man aboard a train on the trail of an elusive thief, providing the perfect counterweight for the short standout "The Way Home," about a father changing his behavior in order to properly care for his newborn daughter. Sobering reality has the restorative power to reboot the strained marriage in "The Dark Between Them," the father-son bond severed by child abuse in "In the Half-Light," and in "When We Rise," where two former basketball players yearn for their halcyon days. Ray's collection has an unsettling power as his roughened characters incrementally come to terms with their humanity, fallibility, and their realized capacity for atonement. This is a highly accomplished and intensely lyrical debut. (June)
AMERICAN MASCULINE
(reviewed on May 15, 2011)
Ray's stories resonate hard and clear, very much word images reflecting the Montana setting of the collection.
The book opens with "How We Fall," a melancholy tale of Ben Killsnight, a Northern Cheyenne, and his white wife, Sadie, as they follow a lonely trail through the bitter country of addiction and then back to each other. "The Great Divide" chronicles the life of Middie, a massive, protean figure, the product of a Depression-era abusive childhood on an isolated Montana ranch. From rodeo to railroad, Middie's tale is reminiscent of the John Henry legend as he finishes college, labors on the railroad and fistfights his way across the great northwest because "he knows the taste of blood." "Three from Montana" introduces Shale and Weston and their father Edwin, an itinerant steel-spined high-school basketball coach. Unfathomable loss crashes into a single mother in "Rodin's The Hand of God" after her two young daughters drown. Shale appears again in "When We Rise," a meditation on basketball, brotherhood and the precious magic of being alive in the moment. Tori falls for Shannon in "Mrs. Secrest," but she doesn't see him clearly, a theme threading through the book—women expecting something from men they will never receive. In "The Dark between Them," Zeb, a white boy taking refuge on the reservation, meets Sara, a hard Northern Cheyenne girl, but both are caught up in meth, methadone and mushrooms. Almost every story is set under the great blue steel dome of the Montana sky. Almost every story follows a hard man who cannot understand where hardness should end. Almost every story watches as a lonely woman attempts to love such a man without understanding the anger, the hurt and the loneliness beneath the iron.
Think Hemingway or Jim Harrison, and know that Ray's collection is the deserving winner of the Bread Loaf Writers' Conference Bakeless Prize.
* Also, from Kirkus Features Editor Molly Brown, as part of her Favorite Books of 2011: Editors' Picks:
It's so refreshing to read a book that isn't about the inflated problems of spoiled board schoolers' antics, their disaffected parents' affairs…or just anything about—or from—Brooklyn in general. (Do I sound jaded?) Ray proves that there is life outside New York City. His collection of stories touches on the ever-delicate relationships between fathers and sons, and wives and husbands, exploring how the push and pull between needs can destroy—and resurrect—the most delicate and intimate of ties. It's a must-read for anyone who wants to know how to write a damn effective short story.

ESQUIRE'S
REVIEW of AMERICAN MASCULINE from the June/July 2011 issue, the section entitled
Three Books Every Man Should Read
AMERICAN AMERICAN MASCULINE by Shann Ray
Ray writes with an unsettling power in his first collection of stories, American Masculine (Graywolf Press, $15). The characters are as outsized as the western landscape they inhabit, and the images are so disturbingly crafted–a mob of red-faced passengers hurling a thief onto the tracks; a car caught in a muddy river with a family floating inside it; a snow-clotted basketball net exploding in a crystalline halo–that they imprint themselves on the reader like a beautiful infection.
Good for the summer–or anytime. -Benjamin Percy
---
AMERICAN MASCULINE reviewed in HIGH COUNTRY NEWS
Review – From the June 13, 2011 issueby Kurt Caswell
American Masculine: Stories
Shann Ray
192 pages, softcover: $15.
Graywolf Press, 2011.
American Masculine has already won a major literary award, the 2010 Bakeless Prize for fiction, sponsored by the Bread Loaf Writers' Conference. Author Shann Ray is a professor at Washington's Gonzaga University who specializes in leadership and forgiveness studies. He musters these 10 stories from the belly, from that quiet, often haunted place that burns with vulnerability, weakness and fear. This is no collection of heroes; the characters are often at odds with themselves, knowingly and unknowingly hurting the people they love. As the title indicates, masculine energy often inflicts the damage. In the fallout, the writer asks us: How do we forgive?
Montana is the stories' setting, and Ray's syntax suggests the shape of that landscape: the ridgeline of the Rockies opening onto the state's vast eastern plains. In "The Great Divide," he uses words as if they're a part of geography; a single word rises like a mountain and empties into the rest of the paragraph. "Work, his father says, because you ain't getting nothing," he writes. "People are takers. As well shoot you as look at you." "Work," the ridgeline of that sentence, serves as an antidote for the way the protagonist's father sees the world: a place of voracious competition. This pattern continues into the story's first few pages: Four words used in a sequence — "work," "home," "outside" and then "walking"– encapsulate the action of the tale.
There's no title story, but "The Miracles of Vincent van Gogh" condenses a central theme from the lives of three characters: John Sender, Sean Baden and Elias Pretty Horse. Pretty Horse, his life spinning out of control, finally admits, "I need to get it right. … I'm all wrong." And getting it right in this book means realizing a powerful truth, one that Sender recalls from van Gogh's letters: "The greatest work of art is to love someone."
To read American Masculine is to be reconnected to this truth, a truth that simultaneously shames and elevates us. We often fail and rarely succeed at loving other people, but each attempt moves us a little bit further along the way.
AMERICAN MASCULINE reviewed on BOOKFOX
June 19, 2011, review of
American Masculine by Shann Ray
The
Bakeless Prize
has rockstar taste. Last year they published Belle Boggs' "Mattaponi Queen," which went on to garner a bouquet of accolades, and this year they're publishing the astonishing "
American Masculine
" by
Shann Ray
, a frontrunner for my favorite book of the year.
"American Masculine" is the perfect title. The stories are rough and raw, though not without a strong dose of heart. There are Native American characters coming and going off the rez, with names like Elias Pretty Horse and Benjamin Killsnight, and rodeo riders so tough they break the back of bulls, and violent fathers locking horns with stubborn sons, and suicides, many suicides. Yet despite this depressing subject material, or maybe because of it, the stories end on hopeful notes: the eagles in "How We Fall" serve as a metaphor for the characters that it is time to stop falling and start rising, father and son find forgiveness in "In the Half Light," and an alcoholic makes the right choice in "The Way Home."
Those endings, the way the stories arc up from the valleys of life into highlands of reconciliation, forgiveness, and peace, are one sign of a religious theme leavening these stories, but not the only one. Several bear epigraphs of Bible verses, and it seems that a half dozen characters are 33 years old. Boys are torn between fathers who want them to fight and scripture-quoting mothers encouraging them toward holiness. There are encounters with the holy as well, even in unexpected places like a snowy basketball court: "A sweet jumper finds the mark, he thought, a feeling of completion and the chance to be face-to-face not with the mundane but with the holy."
Many writers make me aware of their attention to the warp and weft of sentences, but Ray makes me pay attention to the shape of his paragraphs. He treats paragraphs with the same consistency and unity of purpose as a sentence, powering through with a single strong aim, making them cumulate in a fireball or orbit around a core feeling. His paragraphs feel whole, immutable, knapped into ideal shapes.
But his sentences are excellent as well. The cover blurb belongs to Dave Eggers, who likens Shann Ray's prose to Cormac McCarthy. The comparison actually covers the span of voices in the book. The first half of "American Masculine" leans toward the McCarthy of "Blood Meridian," while the second half leans more toward the plain-spoken "No Country for Old Men." In the first half of the book, polysyndetonic clauses cascade over each other, accumulating in strings until they become something larger than themselves. For instance, this excerpt:
"Weston, alone and in their father's car, sped from the edge of that highway in darkness and blew out the metal guardrail and warped the steel so it reached after the car like a strange hand through which the known world passes, the heavy dark Chevelle like a shot star, headlights that put beams in the night until the chassis turned and the car became an untethered creature that fell and broke itself on the valley floor. The moment sticks in Shale's mind, always has, no one having seen anything but the aftermath and silence, and down inside the wreckage a pale arm from the window, almost translucent, like a thread leading back to what was forsaken."
Just as McCarthy teeters on the edge of grandiloquence (as Michiko Kakutani notes), Ray uses grandiose language that could be overdone, but I think this is a high-wire act without a misstep, as demonstrated by "The Great Divide":
"He works the train and travels to places he has not yet known, where day is buoyant and darkness gone, and when death comes seeking like the hand of an enemy he gives himself over, for it is death he desires, and death he welcomes, and the spirit of his good body is a vessel borne to the eternal."
Compare those examples to the terse, taciturn prose of "The Miracles of Vincent Van Gogh," the last story in the collection which won the Ruminate Short Story Prize:
"He woke, stumbled back to bed. Night sifting the sediment of dreams. Dark animal, solitary, full of speed. Light. Morning. Glass of water. Toast. No TV, no radio. No sound."
Despite the varieties of prose in these stories, they all adhere together. The sentence pacing is kinetic, whether stacattoed by periods or propelled by commas. The voice drums inside your head.
Given the sheer heft of his talent, Ray is underpublished. Yes, he's got belt notches from McSweeney's and Narrative, but most of these stories come from the byways and backways of the literary fiefdom, journals like Montana Quarterly, Big Sky Journal, Aethlon, Talking River Review, and South Dakota Review. Bet on seeing him in heavyweight journals in the future, although not frequently — the stories here were published over a seven year span, starting in 2003, which means they were likely written over more than a decade. Speedy he's not, although it's easy to forgive him given the cut and carat of these stories.
These stories wreck me in the best way. They make me pity those who have drunk-driven their lives and mangled those they love, not pity them in a Nietzschean way because I see myself as better than them, but because I know I'm prone to the same tragedy of errors. This is a book that made me a better human being. I don't know of any higher praise.
---
* STARRED REVIEW * from BOOKLIST and the AMERICAN LIBRARY ASSOCIATION
American Masculine by
Shann Ray
June 2011. 192p. Graywolf, paperback, $15 (9781555975883).
REVIEW. First published May 1, 2011 (Booklist).
Winner of the Breadloaf Writers' Conference Bakeless Prize, Ray's first short story collection paints a gorgeously lush and heartbreaking portrait of the American West, a spare land filled with shattered families, lovers, fighters, addicts, and wanderers haunted by their pasts. Two lonesome friends roam through town during a storm, looking for snow-covered basketball rims to shoot through. A young man, struggling to curb the violent tendencies his father instilled in him, tracks down a thief on a train as it winds through Montana's mountains. A city girl marries a rodeo cowboy, only to grow contemptuous of his rugged ways years later. In a stab at reconciliation, a man flies his son home to Montana after 17 years' estrangement. And a man attuned to his daughter's suicidal patterns saves her life on more than one occasion. Ray's taut, fragmented prose evokes the fragility of the male ego in stories so layered with tenderness and violence, hope and despair, that together they form a true and pure depiction of sorrow and a primer for forgiveness. — Jonathan Fullmer
More from Booklist: Gary Niebuhr recommends American Masculine for book groups near and far
Have I mentioned to you lately that I am a guy?
I know that male attendance at book discussions is a constant concern for organizers and leaders. This is a hard concept for me to get my head around personally because I have been in a book discussion or two since 1976. While most of my male friends are not readers, my best friend is in two discussion groups.
I am also one who does not necessarily believe that the selection process that picks good book discussion titles either includes or excludes men. I realize that a book discussion around knitting cat titles may have a tendency to squew away from the male gender, I honestly feel that there are many other factors that affect male attendance outside of the book selected to be discussed.
Challenges, special treatment, exceptions to the rule, committment issues–men, who needs them?
If you believe that the weight of the material alone could get men into your group, I have a title for you. The short story collection, American Masculine by Shann Ray, should appeal equally to both genders.
These are stories about men. Men challenged by all aspects of life including women, children, parents, and jobs. Thse are men who are cannot negotiate the tricky pathways of their society and stumble at most opportunities. They are also men who waste their lives by falling into dependence on drugs, alcohol, sex and violence.
They seek outlets in manly activities like hunting, fishing and rodeos. These are their outlets as most of them have roots in the Montana landscape including an often uncomfortable, or in some cases spiritual, connection to the Indian reservations in the terrority.
These are men who in the main are leading a noir life. The key to this is that often when confronted by a decision, these men are going to choose the wrong one. However, the characters are not all abandoned by Ray. Within some of the stories there is a sense of fulfilment, contentment and redemption for some of the characters.
These stories are powerful literary stunners. There is not a weak story in this entire collection. Each individual story contains such wealth that a lengthy discussion could be held on just one or two. Leaders who are looking for a high quality work, with an appeal to the men, that will engender a discussion without question should select American Masculine for their group.
---

Featured Star Review from SHELF AWARENESS
American Masculine: Stories
by Shann Ray
The stories in Shann Ray's debut collection (winner of the Bread Loaf Writers' Conference Bakeless Prize) examine the blurred boundaries of the American West, between white and Indian, love and violence, past and present. The region's bold landscape–mountains, steppes, rivers, sky–becomes inseparable from Ray's characters, whose hearts and bodies are wildernesses in and of themselves.
With economy and grace, Ray conjures memories, images and relationships: a rodeo 20 years gone, the flight of golden eagles in Montana, the distance between father and daughter. He is a skilled manipulator of time and point of view, and a patient builder of suspense, every word deliberate in the creation of mystery. But what is most impressive about this book is the cadenced language, like that in song or prayer–ancient and somber, eternal and collective.
This book can be difficult to read, and not for any shortage of technical prowess. These pages are laden with sorrow: the revulsion a wife feels toward her husband, the regret of an abusive father, the suffering of a mother who has survived her children, the allure of alcohol and violence both on and off reservations. By facing the grief and brutality of his characters' lives head-on, Ray challenges us to reckon with such forces within ourselves. The emotional difficulty of these stories is not reason to avoid them but rather evidence of their necessity. With unwavering precision, Ray also shows us wonder–at a newborn's face, the scale of land and sky, the astonishing power of new love, the way snow falls from a basketball net. American Masculine does what the best fiction should: it breaks open the human heart with honesty and clarity, showing us the bad that exists alongside, and is often indistinguishable from, the good. —Claire Fuqua Anderson, fiction writer
Discover: Shann Ray, a striking new voice in short fiction, tackles brutality and the American West in this award-winning debut.
---
The Dawn that Comes a Walking
American Masculine: Stories by Shann Ray • Graywolf Press, 2011
Reviewed by Rita Jones
When I was four years old, my mother bundled up the youngest three of her five children and took us to the King Street Train Station in downtown Seattle. My parents were in the midst of an absolutely brutal divorce. For the next three and a half days, a portion of my family was enclosed in the confines of a train car, bound for Kentucky. Paducah, Kentucky, where my aunt lived. It was midwinter, and the land was blanketed in snow, with long arms of flat ice that stretched between horizons. At the time, I had just begun to read, and The Velveteen Rabbit, by Margery Williams, was my favorite book. My mother, several weeks before our trip, had purchased a small stuffed ani- mal for me, identical to the rabbit in Williams' story. Its ears fell long and slender, and its stomach was lined with soft suede, with a bodily sheen of cotton-trying-to-be-silk. In a time of travel and unknowing, through the entire divorce, I never let it go.
Shann Ray's American Masculine is a book worthy of being such an anchor. It is a book you cling to in times of chaos, when the whole world is falling apart around you—when you are falling apart too. Its dark beauty, its soft and terrible stories, somehow makes the world you see real, and better.
The author grew up as a non-Indian on the Northern Cheyenne Reservation in southeast Montana. American Masculine, his debut collection of short stories, is primarily set under that hard blue of Montana sky. The characters below walk between rebellion and heritage, addiction and purity, rage and forgiveness, every so often looking upward and outward, considering their hearts, their dreams, and the ones who have been lost. The American West of previous generations has been a setting of legend and myth. Men are silent, strong, tall, unmoving, and alluring in their stoic presence. Landscapes are long and still, their expanses freeing.
That West is now a West of lost things. In its place Shann Ray creates stories of different men: fathers who beat their sons and wives, basketball players who can never leave their small towns, rodeo boys lost in city banks, marriages fraught with adultery, and businessmen drowning in sex and alcohol. The women of his stories, every so often caught up in their own tales of self-destruction, are figures that do their best to quell the tidal forces of violence in the men they love. American Masculine reminds us that the term "masculine" is inherently a social construct, one to be re-created, re-imagined, and re-formed with each telling, with each male, and with each family. Each story tracks the thoughts of a man caught in the pain of his own ruin, one approaching the psychological turn that demands his hardness should end. For some, it is death; for others, the birth of their first child; and for others, the sweet graceful touch of someone who still loves them. For example, in "The Miracles of Vincent Van Gogh,"(which first was published in Ruminate's Issue 15), Ray writes, "Tangibly they ranged the border between self-sabotage and a new country of grace, and it worried him, the threshold over which a man must pass, the crucible."
What is most striking about Ray's style is the melody and rhythm of each sentence. "Lyrical" is a drastic understatement for what he accomplishes, using rich nuance, well-planned diction, striking beauty, and the sharp bite of detail. Both exquisitely crafted and appropriately colloquial, his prose is some of the best stream-of-consciousness writing I've read in contemporary fiction. Although the majority of his stories follow traditional structure and form, Ray exhibits great discernment in the inclusion and exclusion of punctuation, internal and external dialogue, and the shifting of time and space. There is a weightiness to his writing, one in which you recognize the great human potential of his characters, and in weighting his words he slows the reader down. Thus, with greater attention, the reader can recognize the magic of the new, the magic of grace and forgiveness.
Thematically, the breadth of Shann Ray's collection allows him to delve into an array of topics. American Masculine explores many of our deepest insecurities: our fear of deep and true love; our inability to break family cycles of terror; and the overwhelming bonds that keep us in violent stagnancy, addicted stasis, or blinding heartache. He explores familial trends of anger and hate, forgiveness and acceptance, all against a backdrop of what it means to be brave, what it means to have courage, what it means to look squarely in the mirror and do something with what you see. He reminds the reader that a primary part of what it means to be human is the ability to look inside, and challenges men and women to take that look, no matter how scary it may be, even if our shadows seem larger than our sunlit selves. "I've been wondering about how to be different than I've been," a father says to his son—a son he once abused and whose mother he has cheated on, a father who has marbled bruises on his family ("In the Half Light").
Through his characters Shann Ray navigates the ties between violence and love, violence and childhood, violence and its seeds. Yet, violence isn't enough of a word to describe the scenes that Ray creates; it is more of a deep confusion with the body, with what we can do or undo with it, what we can destroy and overpower. And in its wake, Ray shows us how tired we become, how utterly exhausting it is to carry the world alone. For example, in "The Dark Between Them," Zeb and his wife, Sara, are trying to have a child together. They are both ex-junkies, and the doctor has just told Zeb that his wife has experienced her third miscarriage. Ray writes of Zeb:
He'd say nothing. Stand as a stuffed man with no mouth or ears, his arms and body so elongated that the shoulders narrowed straight to his neck. He'd pack cotton bunting into the back of his own head to fill the space inside his face. No mouth or ears, but eyes. Black buttons from his father's first suit. . . . In the silence he thought of men who abuse women, men with sisters, wives, children. He thought of himself as one of these men, empty and consumed by greed, given over.
When one takes steps into such darkness, one is also given room to breathe, space to consider the divine through Ray's simple echoes of Native American spirituality, biblical scripture, and the deific majesty of creation. Within a loose theological framework, Ray's stories include dark litanies of the broken-spirited, drastic pleas for tangible love, and prayers for all numbness to cease. Carefully, Ray reminds the reader that many hold a deep desire for suffering to simply reach its end, a cry for quick death, so that in the void beyond they may find freedom and release (as in "Rodin's The Hand of God" and "The Great Divide"). In "How We Fall," the first story of the collection, my personal favorite, a woman weighed down by alcoholism, panhandling, and prostitution thinks back to the love she left behind:
In the early morning she touched a thin sheen of water in the bottom of the kitchen sink. She moved her index finger in a cursive pattern and wrote Benjamin's full name, then erased it, then wrote her own name. The nature of the lines and their slow evaporation worked at her like a thing that gnawed bone. Life is no solace, she told herself, and went back to bed.
Her story, like the others in this collection, does not end without hope. Yet hope, love and faith are not crutches for Ray, they are not easy outs. Each story does not end in kind resolution. Instead, many end with descriptions of an incredibly fragile image of love: a soaring eagle, the sunset behind a driving car, a lone man in a field of crystalline snow, an unmade bed in the first light of dawn.
Within this collection, there is somewhat of a strange similarity in the names of his characters and in their sizes, features, and habits. Each story boasts different cities and families, yet they are wonderfully related echoes of each other that make you feel there is a larger framework for humanity in which we all suffer and love together. Ray defines his Montana setting as "the world without edge and like a dream," in which we grope towards a love strong enough to heal us. Several stories in this collection were almost unbearable to read in their weight of sadness. One portion of "Rodin's The Hand of God," for example, pulls from the ache and nausea we feel when we learn of great tragedy, perversion, and the desecration of the innocent. The only comforting metaphor seems to be found in the constancy of the rocking between day and night, dawn as "a desire, a hunger in the land and sky" for the world to be reborn.
This collection has become my new Velveteen Rabbit. I read it twice over to even begin to start this review, and as I carried it with me, it grew shabbier and shabbier, its spine crushed by the turning of pages, of coffee stains and grubby fingers. As the Skin Horse says to the Velveteen Rabbit, "By the time you are Real, most of your hair has been loved off, and your eyes drop out and you get loose in the joints and very shabby. But these things don't matter at all, because once you are Real you can't be ugly, except to the people who don't understand." And maybe, I loved American Masculine with that tenacity. In doing so, Ray reminded me that no matter how ugly we may be, no matter how diseased or broken, when someone truly cares for us we become transformed.
---
Shann Ray/ American Masculine
"Lord, to be thirty-three forever."
– Craig Finn of The Hold Steady, "Stevie Nix"
While only some of the characters in
Shann Ray's
first short story collection,
American Masculine
, are thirty-three in age, almost all of them are, in some way, figuring out how to become unstuck from their own personal forever. Men are afraid of giving up and giving in. They hold on to their past, their sense of love, their dependence of substance, and their perception of what's right.
"Men, dumb as animals, but like angels, majestic. Born into foolishness. Into love awakened. Unknowingly they willed themselves to succeed or die."

– Shann Ray, "The Miracles of Vincent van Gogh"
Ray does what any good writer does, giving his characters the opportunity to succeed or die, and although he allows some to linger upon that tightrope, he brings back nearly every single one of them. And for the characters' sake, they appear better for the experience. As do we, the readers.
The stories that work best in American Masculine are those that seem to contain a trace of what might be best called magic. The two men in "When We Rise" spend a whole night scouring a small town for basketball hoops still covered in the fresh snowfall. Their goal is to sink the perfect jumper, to experience the thrill of seeing the snow explode from the net and hearing the accompanying pop. It's no surprise that on their final attempts, on two baskets outside of town in the early morning, they both succeed.
"They are standing in the snow like brothers, the big lights of the Jeep making everything immortal."
But of course, nothing is ever truly immortal, but for Shale, a character we see in multiple stories in American Masculine, there's something about seeing that snow fly. It's a chance to remember a brother who has died, to solidify a moment in his past as the rest of his life continues on and changes. It's a "chance," Ray writes, "to be face-to-face not with the mundane but with the holy."
Salvation is sought after throughout American Masculine, and when characters do come face-to-face with it, Ray achieves his most powerful moments. Lives are restored, born, and saved, and in every instance, Ray captures the moment with quiet dignity. His language, perhaps wrongly read as digressive by some, circles from all directions and hones in on true emotion.
Ray's characters won't be thirty-three forever, but throughout American Masculine, he shows us why that's not something one ought to worry about. -Brian Seemann
---
American Masculine by Shann Ray
JE: We've come to expect amazing things from Graywolf, who can stand toe to toe with any shop in the business when it comes to editorial voice–to wit, in the past few months alone we've covered Ben Percy's excellent
The Wilding
, and Alan Heathcock's electrifying collection
Volt
.
American Masculine
may be my favorite Graywolf title yet– it's our June pick over at
The Nervous Breakdown Book Club
.
These stories are magnificent. Grace. Power. Muscle. Forgiveness. These are the words that keep coming up every time anybody talks about Shann Ray's prize-winning collection, which pubs next week– and a lot of people are talking. My first taste of American Masculine was at a reading Ray did at the Get Lit festival in Spokane a few months back (an amazing festival, btw, one the best organized and best curated in the country). When Shann hit the stage, I said to myself: Oh dear, this guy is actually gonna' have his wife come on stage and strum a guitar while he reads. I was a little embarrassed for the guy. Well, his wife did come up and strum a guitar, and even sang in the dramatic pauses of the story. Even when I describe it, it sounds awful–something your hippie aunt and her friends might make you endure. But it was fucking magic. Shann read "How We Fall," the first story in the collection, and I cried, not only from sadness, but from gratitude and awe. And I wasn't the only one. There's a ton of humanity in these stories, a ton of heart, a ton of gratitude. They are the antithesis of post-modern coolness, and that in itself is something worthy of celebration. The people who populate these stories are the hardscrabble people of Carver, and early Richard Ford, and Sherman Alexie, but Ray's treatment is unique and transformative, and yes, graceful, powerful, muscular, and forgiving. I really wish there were more books like this.
---
AMERICAN MASCULINE
July/Aug 2011 — ForeWord Review
by S. Hope Mills
Featured Review "In the Spotlight"
HARD KNOCKS
Shann Ray's debut story collection has already won the Bread Loaf Writer's Conference Bakeless Prize. "The sentences in this book," writes contest judge Robert Boswell, "have such grace and muscularity that they seem more performed than written and the author's images and events carry the nearly visceral weight of memory." Boswell goes on to explain how, shortly after reading the collection, he described a dream to a friend that involved a train, but soon realized he was describing the train in one of Ray's stories. These stories, he notes, were "nosing [their] way into my life, making claims on my experience. The work has that kind of resonance." That's what strong storytelling does; like the vibration of a drum, there is a sort of beat long after the story is over.
There is a quiet reverence for both life and land in these ten stories set in the American West. In some cases the two are knit together. From "When We Rise:" "As a boy Shale felt they existed in a nearly rootless way, he and Weston, like pale windblown trees in a barren land. Their father's land, to be precise, the land of a high school basketball coach." The boys' father is pursuing a basketball dynasty, a "team that would reach the top with Shale's dad at the helm and make something happen that would be remembered forever. His father had been trying to accomplish that since before Shale was born and it got flint hard at times, the rigidity of how he handled things."
The characters' lives, like the lands on which they live, are not easy. Alcoholism is a struggle for almost everyone, the pull of drink close enough to feel. Nathan Bellastar desperately wants to stop drinking for the sake of his lovely newborn daughter. "He could nearly taste the bite of the alcohol in his mouth, the hot spiral in his throat as the whiskey went down." "The Way Home" profiles an agonizing truck ride, where Nathan battles with himself to not stop for that one drink with his friends at the Jimtown bar. He decided, before his daughter was even born, that he would be her father. He knew, deep down, what that would mean. "Quietly, but aloud, he said his daughter's name—'Noel.' At the sound of it something increased in him and as he drew near to Jimtown he kept the pedal down."
Life for Ray's characters is complicated, but he doesn't leave them to wallow in their pain. Recovering alcoholic Benjamin Killsnight catches his wife and best friend in bed together in "How We Fall." He chooses sobriety; she doesn't. It's a story of tough love, and ultimately, of redemptive love and the journey home.
Ray, who has a Ph.D. in psychology, is not afraid of the darker sides of human nature. In fact, he marches straight into the muck of it. In "The Great Divide" the big, bull child (as he is called by his father) "enters his first real rodeo at thirteen in Glasgow and on from there, three broken fingers, a broken ankle, broken clavicle, and a cracked wrist bone. Otherwise unharmed, he knows the taste of blood, fights men twice his age while going to bars with his father. When he loses, his father grows quiet, cusses him when they get home, beats him. When he wins, his father praises him." There is war between good and evil and the child grows up not quite sure which category he belongs in. In "Rodin's The Hand of God," a father tries to coax his grieving daughter back to life. This same man who had failed her many times in a variety of ways is the one who becomes her lifeline after the tragic death of her children.
The need for some sort of forgiveness—the messy, complicated aspect of all relationships, whether with others or with ourselves—lingers in the background of almost every character's life in the collection. Ultimately, the men and women that make up American Masculine are brave souls, shouting against the wind, choosing to change, choosing hope.
---
AMERICAN MASCULINE reviewed in POPMATTERS
Beauty Is Found Below Levels of Trauma in 'American Masculine'
By Jimmy Callaway 24 June 2011
Once upon a time, when the wild country west of the Mississippi River had gone all but unexplored by the European settlers of America and their descendents, men of a certain disposition were called upon to tame this massive chunk of the nation's geography. In romantic hindsight, one could call the qualities these men possessed "bravery", "courage" or "fearlessness", and perhaps those would be accurate. But it also would not be inaccurate to call these men "cold", "distant" or "unemotional"—almost to the point of inhumanity.
Such is the legacy of American masculinity.
In Shann Ray's debut collection of short stories, American Masculine, the majority of the protagonists are men, deeply flawed men who work extremely hard to overcome their own shortcomings to varying degrees of success. Through his characters, Ray has to dig very deep into the emotional mindset of the American male, for often the innate beauty of human nature is sunk below countless levels of trauma. It's a difficult journey, but one worth making.
One of the more biting examples is the story entitled "In the Half-Light". A passable summary of the story would mention that the main character, Devin, is completely unable to connect emotionally with his wife because of the abuse he endured as a young man at the hands of his father. But the real story is that of the steadfast emotional withdrawal that many men in America pass down to their sons, as they seem to have done for generations, now. This notion taps easily into one's cultural consciousness: men are to be strong, unemotional, logical, and thereby be able to provide for themselves and their loved ones.
But now, in the 21st century, this ingrained attitude has proven itself to be more destructive than helpful. Ray expertly lays out this story depicting this destructiveness, but also sowing the seed of retribution. This may be American masculinity's heritage, but it need not propagate itself.
Other times, Ray takes a different approach, seeking to exploit the chinks in his characters' emotional armor without dashing it away entirely. In "When We Rise", basketball is an important element, as it is in a few of these stories. Shale, now 40 years old, has never quite come to terms with the death of his elder brother, Weston, some 20 years before. The action of the story revolves around Shale and his friend Drake, shooting baskets late on a winter's night. Shale has told Drake of the spectacle of a snow-covered basketball rim when a ball is shot perfectly into the basket; a no-rim swish creates its own small, perfect blizzard.
As the search continues and neither Shale nor Drake is able to make a perfect shot on the first try, this search for a tiny display of beauty in a cold, snow-covered life becomes the closest thing to therapy that a character—an American man—like Shale is likely to attempt. But rather than being a perpetuation of American male stoicism, Shale and Drake's search is rewarded well, as is the reader.
If there's one criticism to be made for Ray's work, it's one I can really only make subjectively, and that is I found the prose to be less than engaging. American Masculine is never a slog, but there were a handful of times while reading it that I began to feel a bit overwhelmed by the emotional impact of each of these stories. Given the somewhat serious nature of the subject matter at hand, there's little room either for levity or exploitative "tough guy" dialogue. And that's the sort of fiction towards which I gravitate.
I'm mentioning this because I find my preference for the stories to "lighten up" to be a distinctly male (and American) reaction, thereby only reinforcing the themes prevalent in Ray's collection: a part of me kept wanting to eschew all the emotional stuff and get to the part where a guy gets punched in the mouth. So take that criticism as you will, dear reader.
American Masculine is touted on its back cover as a collection of stories "that reimagine the contemporary American West." This is perhaps true within the literary genre of the American West; although many of the stories take place in Montana and some mention rodeos in more than just a passing fashion, there is little this book has in common with the works of western writers such as Louis L'Amour.
However, given that the reader will often find male protagonists with deeply traumatic backgrounds who are also often unable to effectively cope with said trauma, one could argue that very little reimagining is going on here, that these stories are clear, realistic snapshots of the lives of men in these United States.