REVIEWS: 
Sweetclover and Blood Fire Vapor Smoke Reviews

STARRED REVIEW FROM KIRKUS REVIEWS
BLOOD FIRE VAPOR SMOKE
In this collection of short stories, characters seek vengeance or strive for forgiveness. Ray's (
Sweetclover
, 2019, etc.) tale "Black Kettle" follows the titular, real-life Cheyenne chief, who fights to protect his people. Despite the tribe's irrefutable surrender, Col. John Chivington leads a massacre at Black Kettle's village. But the story, notwithstanding the chief's never-ending pursuit of peace, centers on revenge against Chivington. 
Characters in several of the tales yearn for retribution. In "Republic of Fear," a grandfather sends his grandson to avenge the boy's dead father; in "The World Clean and Bright," a young tribe member tracks down those responsible for the death of a loved one's parents. At the same time, individuals are also forgiving. The unnamed woman of the heartrending "The Current Kings," for example, seems willing to forgive the men who seize her with unmistakably malicious intent. And "The Debt Men" features two characters, Zach Harrelson and Phil Silven, with turmoil in their marriages. Absolution may be in the cards for both, even if only one man is truly deserving. Most of the tales unfold in Montana, including the unorthodox and curious "Love is Blindness." In it, an affair threatens to separate a married couple, Michael White and Kristina Rosamonde, but a sudden injury will either split them apart or reunite them. A few historical figures, in addition to Black Kettle, make appearances. The protagonists of the collection's sole poem, "City on the Threshold of Stars," are Jan Kubiš and Jozef Gabčík, Czech soldiers who played a part in the assassination of the Butcher of Prague, Reinhard Heydrich. The author, a clinical psychologist who "spent part of his childhood on the Northern Cheyenne reservation," tackles race in intelligent and sundry ways. It's blunt in "Black Kettle," as, perhaps unsurprisingly, the Cheyenne wish to kill Chivington while the colonel brazenly displays Native American scalps next to the United States flag. But "The Diplomat" is from the perspective of an American at an embassy in Africa; his own country's racism sparks white guilt and a desire to help someone in need. And "Spirit of the Animal" is essentially a love story between a Cheyenne woman, Bird In Ground, and Jeroen, a white man she aids after he narrowly survives a wolverine attack. Ray aptly establishes characters who boast distinctive personalities and complex family ties. In "The Hunger, the Light," Jakob hates his abusive parents, who, in turn, despise each other while in "Fourteen Types of Belief," gifted college basketball player Everett Highwalker takes inspiration from his dead half-Cheyenne father. While the stories have their share of hatred and death, the book doesn't succumb to despondency. Myriad characters are steadfast in their beliefs, a stance that promotes strength. This is further exemplified by the author's prose, which is poetic even when describing the harsh elements some Cheyenne families face in "Black Wound": "Northward still, flurries of snow placed white ledges on the limbs of trees and as the band progressed the sky turned dense until land and sky were one and the edges of the world had smoothed into a blanket under which their dreams and desires slept like animals of a forgotten country, like bears under the dark of den and breath." Incisive and riveting tales with a diverse cast courtesy of a skillful, expressive author. __________ REVIEW FROM THE PACIFIC NORTHWEST INLANDER by Mindy Cameron
Author Shann Ray moves from brutality to beauty in his latest work.  In his new book, Blood Fire Vapor Smoke, he takes readers into the depths of human depravity with vivid, brutal scenes from the genocide otherwise known as the Native American wars. The book is a collection of short stories — fiction, but the battle scenes and other grim settings are based on history's brutal facts.
The stories range from Indian battlefields to Gaddafi in his last days; from a dispirited diplomat in a war-torn country in Africa to two men living on the fringes of life in Spokane. Ray writes across time and landscapes with insight and occasional tenderness, as in a story of a boy who "loved basketball like he loved family." Read these stories for their power and their beauty. Ray is also a poet and brings a poet's sensitivity and language to descriptions of landscapes and, in more intimate details, to human relationships. Here's a passage after a battle: "A lantern moon, full and dirty, hung low in the early dark and touched the land with opaque light. Over the battlefield, winds sent a flock of black swifts swerving." Writing like this gives the reader a restful moment after the ugliness of killing and taking body parts. Readers who pore over book jackets will also know that Ray is a clinical psychologist who specializes in the psychology of men. No surprise then, that men are front and center in these stories, often in relation to strong women. The two men in Spokane, Ray writes, were "growing progressively more ugly, fulfilling want by whatever means necessary." Both emerged years later, "broken and better," salvaged by a rebirth of love. In the story of an American diplomat, an African boy, perhaps 18, is the object of the diplomat's obsession. He sees the boy and does not forget him as time passes and the country becomes more dangerous; Americans are evacuated, but the diplomat stays, looking, remembering "the collar bones, the eyes, the voice." Here again Ray weaves fact with fiction. This chapter is straight out of the headlines as the diplomat follows news of "white-sponsored terror" in the U.S. and reckons with events like the killings at the Mother Emanuel Church in Charleston, S.C. The diplomat recalls his reading of Carl Jung and his knowledge of the U.S. Cavalry who massacred the Cheyenne. Ray has something important to say here about men, honor, love, and human despair.
Ray is a versatile writer, delving into a deeply personal drama in a foreign setting and returning home to Montana, to write about the intimacy of love and marriage. A man of the rugged landscape marries a ballerina and experiences mutual love for the first time. It's a story of the heartbreak of infidelity, complex emotions and healing. Literature is full of similar stories. What's special here is the precision of the writing, the pain on the page. "Before her, he'd loved women, but they had not loved him… he'd always walked with his head bowed, his massive shoulders bent inward as if to protect and shield his heart." Finally, with Everett, the boy who loves basketball, Ray treats the reader to a story with a lighter touch. Though Everett Highwalker's young life is filled with dreams and disappointments, VP (the vice principal) looks after him and nurtures his basketball dreams. A sweet story about the power of a mentor in a boy's life. An important motif throughout this collection that features men in central roles is the respect accorded women — especially in the Native tribes portrayed here. Ray quotes a Cheyenne proverb: "A nation is not conquered until the hearts of its women are on the ground." The book cover provides a clue with this note about Ray: "Because of his wife and three daughters, he believes in love." Ray demonstrates that belief in a book of poetry, 
Sweetclover
, also published this year. It is dedicated to his wife and can be read as a series of love poems to her, about her, about his love for her. It is wild and earthy, sensual and spiritual. He pays homage to married love in all its dimensions. For readers attuned to the luscious landscapes of our region, find further delight with acts of love amid the mountains, rivers, prairies, flowers and boundless skies.
Sweetclover
 is a welcome endnote to the intense and often dark 
Blood Fire Vapor Smoke.
__________ REVIEW FROM ALYSON HAGY, AUTHOR OF
SCRIBE
"Riveting and inventive, Shann Ray's BLOOD FIRE VAPOR SMOKE is dark and unprecedented. I was whipsawed and lifted up, dazzled and crushed by turns. The collection is a remarkable assembly of language and spirit, difficult to face at times but so important, so powerful in witness. High marks to Shann Ray for the courage and risk and spirit of this book.  
Blood Fire Vapor Smoke
 is not a "traditional" set of stories in prose. It's more like a song cycle or an "installation" of language that spins you into the vortex of great and timeless themes (war, violence, gender, forgiveness) while also requiring you to bear witness to human crimes that are difficult to contemplate. It's not easy to be on the front row during atrocity. I approached the book as I tend to approach poetry–slowly, intentionally, reading only when I wasn't likely to be interrupted. My patience paid off. I feel as though Ray has cleaved the comfort of traditional forms asunder and reassembled lyric and narrative in new, urgent ways. I love the "triptych" form, for instance. And I deeply admire how he interrogates the mythology of both European and indigenous cultures. Ray doesn't pull his punches in this unique volume. Again, he takes risks, perhaps especially with the pieces rooted in the culture of the Northern Cheyenne people. There are moments of wretched cruelty and despair here. And beautiful evocations of redemption. An exercise of imagination and soul like no other I've read. Yes the book is dark.  So are facets of our world. We need to be aware of what we are capable of in order to become our better selves." __________ REVIEW FROM ELISE ATCHISON In his story collection BLOOD FIRE VAPOR SMOKE, Shann Ray once again proves he is a master at depicting the darkness and light that reside in every human soul. These stories range across time and place, exploring the generational violence that is passed down from grandfather to father to son in a never-ending cycle of violence and revenge. We are dropped in the middle of the killing fields
of the Sand Creek Massacre, the bombed-out lands of a war-torn African nation, and the broken homes of families shattered by betrayal and hardened hearts. The overarching question Ray asks is how, among the rubble of human cruelty and violence, do we find the hope and strength to go on? How do we forgive the unforgivable? Is it possible to love someone who gouged out your last good eye? Someone who killed your son? Someone who killed all your people? These stories are relentless in not looking away from the horrors of humanity. There are no easy answers here, but in the bleak theater of blood and despair, we see glimmers of hope in the beauty of blue sky over a battlefield, in the flight of a flamingo rising from the devastated land, in the tender touch of those we thought we hated. Ultimately, Ray suggests redemption is found in forgiveness and love, and perhaps we would never be able to see the light if we had never known the darkness. These stories will burn you, but you will come out renewed.
American Copper Reviews
STARRED REVIEW FROM KIRKUS REVIEWS
  AMERICAN COPPER
Poet and short story writer Ray debuts as a novelist with a gripping epic of the Montana frontier.
Son of a poor immigrant Czech, Josef Lowry raged with a "hunger in him to break the world," but what he fractures is his children and all that's worthy within himself. Montana's copper brought riches and power to Lowry, who was known as the Baron. Tomás and Evelynne, his children, are property: guarded, directed, dominated. First meditating on the Sand Creek Massacre as emblematic of white-Cheyenne racial tension, the heart of the story begins when, home safe from World War I, Tomás dies in an accident. Evelynne turns recluse, Emily Dickinson–like, silent but for published poetry. Then two very different men come into her life. Zion is a sharecropper's son and rodeo rider with a heart-ripping history of hardship. William Black Kettle is a Catholic-educated Cheyenne straddling Native American and white cultures. The prose is elegant, precise, and observant, as when Zion notes there are "only two races of men…[d]ecent and unprincipled." Ray's story travels from the Tongue River in Cheyenne country to scabby little towns marring the vast prairie and then high up to the Continental Divide. With the Evelynne-Zion-William triangle of desire and despair, Ray casts an unsparing eye on the brutal racism of the American frontier and the dark hubris that made the settlement of the West both productive and destructive. Thematically, Ray fuses tragedy into rebirth, covering a timeline of nearly four decades in a narrative as natural, pure, and clear as water flowing from a snow-covered peak. Devotees of the genre will find Ray's lyric, often poetic saga to be equal to McCarthy's Border Trilogy and Harrison's
Legends of the Fall
. __________
AMERICAN COPPER
  by Shann Ray The train–in so many western novels and films–is the defining symbol of industry and expansionism, and the sentences in Shann Ray's debut novel,
American Copper
(Unbridled Books, $16), race across the page like the hammering of spikes, the clatter of ties, the banshee wail of steam engines that signal the violent seizure of the West.  In one scene, a train wreck mangles the tracks and crumples the cars.  And in another, a railroad crew building a mountain passage misfires a bundle of dynamite, which hurls bodies and rocks into the air and drives a railroad spike through a jaw and out the top of a skull.  These touchstones capture Ray's brutal beautiful vision of Montana from the years 1864 to 1935, a time of rapacious growth and genocidal colonization.
There is a copper baron who wants to dig a mine deep enough to bury a city.  A bloodthirsty church elder (nicknamed the Fighting Parson) who slaughters natives and collects the scalps and genitals of the dead.  A Cheyenne chief named Black Kettle, a poet named Evelynne, a steer wrestler named Zion, and many more.  You might expect this saga–which chronicles the white and Cheyenne experience–to clock in at a doorstopping 5,000 pages, but Ray balances out his scenes with lyrical summary so that time expands swiftly.  This stylistic move–along with the wild landscape and wilder characters–makes
American Copper
read like the offspring of Jim Harrison's
Legends of the Fall
. –Benjamin Percy __________
American Copper
by Shann Ray Poet and short story writer Ray's (
American Masculine
) beautifully told first novel follows three intertwining lives in early 20th-century Montana. Spanning the years between the late 1800s and 1930s, his measured storytelling revolves around Evelynne Lowry, daughter of a controlling copper baron; Zion, a huge man who gentles horses and wrestles steers; and William Black Kettle, descendent of Cheyenne peace chiefs. In profiling these protagonists, the narrative traces Western expansionism and the scourge of racism inherent in that growth, but the book is about how people are connected to one another, to the past, and to the land on which they live.
VERDICT
Ray's poetic sensibility shows in his careful prose; its spare style may recall Jim Harrison's
Legends of the Fall
, while the range of history covered is similar to that of Shannon Burke's
Into the Savage Country
. A Western epic with appeal for literary readers, this seems likely to become a classic Montana read.
—Melanie Kindrachuk, Stratford P.L., Ont.
__________
Review from BOOKLIST and the AMERICAN LIBRARY ASSOCIATION
The beautiful butterfly
Lycaena phlaes
gives its common name to Ray's novel set in early-twentieth- century Montana that braids three separate lives into one episodic narrative. First introduced is Evelynne Lowry, sole daughter of Josef Lowry (aka the Baron of Copper). From a timid girl fearful of her overprotective father and feeling undeserving of love—at one point entering a brief phase of reclusiveness à la Emily Dickinson—Evelynne blossoms into an assured wife, mother, and published poet. Next is Zion, a horse-breaking, steer-wrestling, bar-brawling man of few words. Last is William Black Kettle of the Cheyenne tribe, grandson of peace chief Black Kettle. He ropes steers at rodeos, performing alongside his closest friend, Raymond Killsnight. Like Evelynne, William is also an eloquent writer and admirer of the English language. Evelynne, Zion, and William all lose loved ones in tragic circumstances, and each possesses a deep connection to horses.
American Copper
is a complex tale of discrimination, hostility, bloodshed, and romance. Sensuous imagery abounds in this novel's vividly described landscape of the American West.
— Nicole Misic 
__________
AMERICAN COPPER reviewed in HIGH COUNTRY NEWS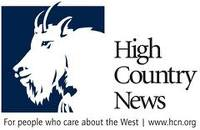 The Human Cost of Westward Expansion
Sometimes, the best new books don't seem that new after all. Perhaps a storyline, or the cadence of the language, or the cast of characters feels slightly familiar — not because it's derivative, but because it's a seamless part of a long and laudable tradition. Spokane-based writer Shann Ray's first full-length novel, American Copper, is one such book.  Rather than diminish or be diminished by any of the similar voices that have come before — in particular Cormac McCarthy and A.B. Guthrie — Ray's prose proves a deft and distinctive addition to the iconic literature of the American West.
At its heart, American Copper is a classic story of Westward expansion. Set in Montana at the turn of the 20th century, it contains all of the conventional dichotomies: Cowboys versus Indians, progress versus tradition, nature versus industry, man versus woman. Ray weaves together the lives of the three protagonists — the smart, beautiful daughter of a copper baron, a giant, lonesome bar-fighter, and a Cheyenne rodeo star — with a meandering sense of inevitability; like the deep current in a river, we can feel the story moving steadily along, but we can't see far enough around the bends and eddies to guess where it will end.
Ray is a poet at heart and a professor of reconciliation and forgiveness studies by trade, and the influence of both is clearly apparent in this novel. He writes with grace, not just in his language but in his careful and perceptive handling of history, race, gender and culture as well. In many ways, this is the story of the West's often unheard or overlooked voices. His prose is deliberate and measured, at times vaguely archaic. Each moment is distilled, lyrical and rich with insight: "(He) contemplated his will to live, where it came from and who shepherds the living and the dead. Winter set in like the teeth of a badger. His life seemed to walk away from him."
In the hands of a less adept storyteller, this could just be another tale of horses and violence, ruthless industrialists and rodeos, wide-open spaces and lawless towns and damsels in distress. But Ray brings to his writing a sensibility and sensitivity that elevates the story just enough; it's still a Western, yes, but it's a Western with a brain.
-Melissa Mylchreest
_________
The Quivering Pen reviews American Copper
by David Abrams
If I compared a book to a twilit mountain range washed in purples and oranges and reds, the sight of it causing you, the reader who has trudged through a dull landscape of ordinary novels, to stumble in your sojourn and fall to one knee in reverence for the toothy horizon; and if I said reading this particular novel was as bracing and invigorating as drinking from a cold, clear alpine stream; and if I said it was gorgeous as a coffee-table book and deeply meditative as the Book of Psalms; and if I said just one book can, however briefly, change the way you look at both the natural world and human nature—if I said all that, you'd want to read this book, wouldn't you? Good, glad to hear it, because American Copper by Shann Ray is all this, and more. And if you think I'm overstating the qualities of this novel set in Montana, well then my dear friend, it's obvious you haven't read it. I'm here to help you correct that oversight. American Copper is a stunning work of fiction which begs the reader to sit quietly, block the loud static of everyday living, and slip into the gulfstream of an author's sure-handed prose which is at once muscular and gentle.  The novel has a huge timesweep, from the Sand Creek Massacre of 1864 to the years just before World War II, but it is, at heart, an intimate novel. It traces the intertwined lives of three individuals: Evelynn Lowry, daughter of a copper baron who all but owns the city of Butte, Montana; William Black Kettle, a Native American who works the rodeo circuit and longs for peace in the midst of violence; and a bear of a man named Middie who ends up working as a bouncer on a passenger train. With apologies to other great Big Sky writers like Ivan Doig and Norman Maclean, this is the Montana novel to end all Montana novels. It's really at the sentence level where American Copper works its way inside. I already shared one marvelous line with you in a recent Sunday Sentence:
          Her voice seemed dislodged from her mouth, as if the words were not connected to her or were not hers at all but rather small black birds that darted into the sky.
Here are a few other random passages from American Copper's pages which give you a sense of how Shann Ray sees this wild land and its people:
Winter set in like the teeth of a badger.

     
A single butterfly moved toward her as if climbing poorly made stairs.

 

     
He felt the clean blade of pine, the rich taste of high mountains, the nicker of winter, windy and subliminal.
And, finally, a sentence that could describe Ray himself:
        The language in his mouth was stark and eloquent, warrior-like one minute but in the next moment as light-filled as water, and as lovely.
If you're looking for a beauty of a novel to give (or get) this holiday season, look no further than American Copper.  You may have overlooked American Copper in the year-end crush of new literary fiction hitting bookstores; don't commit that same crime in 2016. Put this beautifully-written, spiritually-grounded novel at the top of your must-read list.
_________
San Francisco Chronicle
Review by Cheryl McKeon of Book Passage
American Copper, by Shann Ray: From the Sand Creek Massacre of 1864 to the mining and industry of the 1930s, Shann Ray's novel is epic yet intimate, brutal yet poetic. Montana's landscape is the backdrop for a rich story of the American West, compared to Cormac McCarthy and Jim Harrison.
_________
American Copper
Reviewed for High Desert Journal by Jamie Houghton
Shann Ray is a professor, poet, and fiction writer whose collection of short stories, American Masculine (Graywolf), won the American Book Award, the High Plains Book Award, and the Bakeless Prize from the Bread Loaf Writers' Conference. His debut novel, American Copper, is nothing short of enchanting, a fairy tale of the West that reads like an incantation, casting a powerful spell over the reader from beginning to end.
Set in Montana from 1864-1935, American Copper tells the story of three unforgettable characters: Evelynne, the daughter of a ruthless copper baron; Zion, a loner who makes his living roping cattle and fighting in bars; and William Black Kettle, a Cheyenne team roper descended from Chief Black Kettle, the peace chief who was betrayed by Chivington during the Cheyenne massacre. Through their stories, Ray examines racism in the West, expansion, colonialism, and the terrifying nature of the "other."
Ray's prose vacillates between dreamlike and so visceral it cuts through to the reader's physical senses, portraying the violent nature of man and the innate drive to "tame the untameable." American Copper is a landscape in itself, moving the characters through physical space, through emotional space and the reader is swept through time by Ray's retelling of the peace chief's story and then following Evelynne, William and Zion some 30 years later as they face the fallout of the battles of their forebearers.
The three characters' lives become intertwined through the rodeo circuit, joined by commonality of each being considered "other," existing outside the norms of society. Evelynne is considered "a hermit who didn't think straight, crazed," and is forbidden to marry by her father. William is a celebrated cattle roper that white men love to watch, yet at night he is forbidden to enter their establishments:
"In daylight they received accolades, and money when they won. After dark it wasn't the same. Men sought them in the saloons or the streets to lord it over them, to take their earnings or try to beat them down in cards or fisticuffs. Generally the two avoided contact with white men."
Zion, sometimes called "the giant" is a loner, living on the fringes of society, moving from town to town roping cattle, fighting for money, and breaking horses. He rarely sleeps indoors. He connects with William and his roping partner when the three share a camp one night and they reflect that they "never again found the kind of ease with another white person as they had with the giant." When Zion is later taken in after a bar fight injury by Black Kettle's clan he connects with the tribe's way of life and they become like family, a touchstone he returns to again and again. Zion doesn't live by the laws of society and he suffers for it, as do the Native Americans who have been displaced.
When Zion is hired by Evelynne's father to break her horse she mourns Zion's separateness from society, his inability to speak to her: "God of the Wilderness, she thought, what is Nature to the ways of men? She had no more tears." Breaking horses is the only thing Zion does gently and his character's tenderness with animals contrasts with his brutality fighting men. Like Nature, he is both destroyer and nurturer; he creates and enforces his own sense of justice. He is a Heathcliff-type character, inseparable from the land, and he becomes the center of the novel's struggle and climax, reflecting the struggle that is going on geographically.
Evelynne also is portrayed as closer to wilderness than society, as in this passage where she questions the perceived advances of man in the form of automobiles:
"Earlier Evelynne and Chan had driven the wagon to town for extra nails along with a few board feet of wood. The streets were cluttered with the noise and stink of automobiles. 'The end of the horse, some say,' said Chan.
'Never,' she said. 'A machine cannot imagine. In its properties there is neither intelligence or beauty.'
'Well said,' said Chan, but she knew he did not agree. He foresaw the landslide."
When Evelynne connects with William and his tribe their relationship offers a ray of hope in the sometimes heartbreaking saga that is American Copper. William's father contemplates her arrival in their lives:
"He thought of all the years, and all the young Cheyenne men who each in their turn confronted death. The tribe clung to what remained, unsettled in the land. Their horses numbered less than three thousand now.
But Evelynne was a new creation."
Indeed, Evelynne and William imagine an alternate future for themselves, one with intelligence and beauty, whatever the consequences.
Through Evelynne, William, and Zion's struggles with both historical consequences and the imminent future, American Copper offers a critique of the very idea that the West was won, questioning whether anyone won at all. Even Evelynne's father, the powerful and troubled copper baron, loses what is most important to him and the reader is left questioning the worth and price of competition and the concept that no one truly owns anything that cannot be taken away.
Like all good novels, in American Copper the reader loses characters they care about every step of the way, but it only makes them more worth knowing. Though the re-telling and critique of history was superbly done, what I loved most about American Copper is the straight out fantastic storytelling that swept me through landscapes, loss, love and time. My hope is that Ray decides to create a sequel; I'd love to see these resilient and epic characters take on the next era of history in the American West.
_________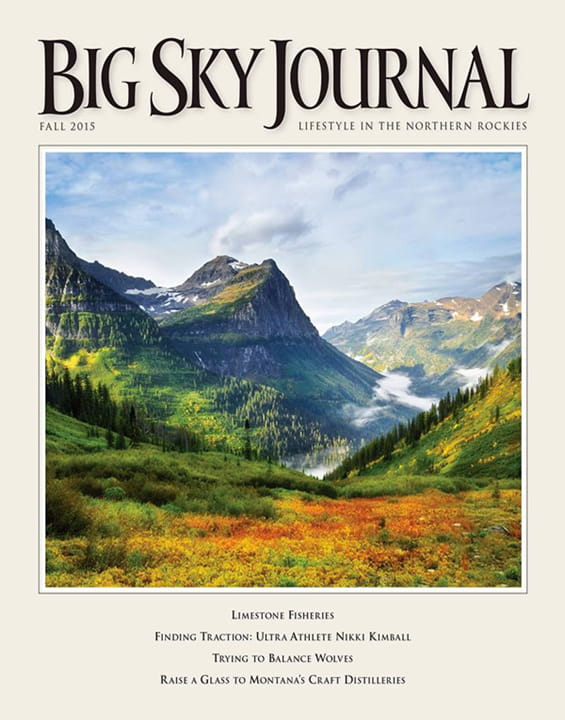 American Copper
Reviewed by Erin H. Turner for Big Sky Journal
Shann Ray's new novel
American Copper
(Unbridled Books, $16) explores the lives of a widely disparate bunch of characters who both play on and defy type, in an early 20th century Montana setting that does much the same. Deftly weaving together the lives of these characters with the history of the time and the landscape, Ray presents a fresh view of oft-trodden territory. This is an epic tale that spans decades and touches on subjects of racism, family dynamics, rodeo, greed, loss and the era of big copper. Ray's skill as a spare but lyrical writer propels the subjects out of the familiar. This debut novel by the award-winning author of the story collection, American Masculine, creates a vast space for the reader's imagination. The villain of the piece, as much as any one of these complicated souls could be considered a villain, is copper baron Josef Lowry. He is dismissive of and cruel to his son, and overly possessive of his beautiful grown daughter, Evelynne. The relationship between father and daughter — and the consequences of Josef Lowry's attempt to control her — sit squarely at the heart of the tale, coloring the landscape and other relationships in the book with what feels like a dark menace. Evelynne is both completely devoted to her father, and ultimately unable to accept his worldview. She's an elegant horsewoman who longs for an earlier, simpler world. Enveloped by a tragic loss, she retreats from the world and is able to recover only by reaching for that simpler time. "Let her father drive his Model Ts where he would, she thought. Let him suture the world in rail ties. She would go by horse." Ray shifts perspectives from Evelynne's to those of a silent giant of a bull rider from the Hi-Line named Zion, and a Cheyenne team roper named William Black Kettle. In doing so, he evokes a gorgeous and iconic Montana landscape of towering mountains, wide-open plains and spectacular horses, allowing complicated characters and ugly issues to drive his saga. As the lives of those three characters become entangled, they engage in the great overarching narrative of Western transformation through settlement, from the 1864 Sand Creek Massacre to the modern 1930s. The violence of rodeo and racism, and the conflicts between frontier culture and industry, are inseparable from the narratives of the people confronting those challenges in these pages. Yet for the most part, the prose has a quiet, understated quality that embroiders images and lets them carry the plot. American Copper is a beautifully written addition to Montana literature that treads on familiar ground but looks around with fresh eyes. _________
AMERICAN COPPER
REVIEW BY RUSSELL ROWLAND
In large part because I am embarrassed about how self-important I became after my first book was published, I pay close attention to my fellow writers, and am always amused at how many newly published authors go through a phase where they believe that everything that comes out of their mouth is absolutely fascinating. So it's always refreshing when someone like Shann Ray comes along, a guy who displays a wonderful sense of humility and perspective. This is probably in large part because Ray, whose real name is Shann Ferch, has already enjoyed the limelight as a star basketball player in high school and college. Ferch won state championships playing for his father in Livingston, and then went on to play with his brother Kral at Montana State University, where the team made the NCAA tournament for the only time in its history. So getting this kind of attention is nothing new to him. Ray's writing very much reflects the same quiet, patient approach that he seems to display in real life, which makes him someone who's easy to root for. I have known many writers that I didn't admire who wrote books I admired a great deal. And the opposite is also true. It's a rare combination when the two come together. "American Copper" is a beautiful book. It reminds me in structure and in tone of Michael Ondaatje's "The English Patient," with the sensibility and gift for imagery of a poet, which both of these writers are. Ray won the High Plains Book Award for poetry this past year, so it's no accident. Ray builds his story slowly, through images and characters created block by block, with one striking paragraph of description after another. Each little gem of detail contributes in some significant way to the overall shape of this thing, this sculpture of words.  The best way to read this novel is to simply surrender to the flow, with the knowledge that eventually all of these images are going to come together. Ray uses multiple points of view, moving with ease and grace from a Native American team roper, William Black Kettle, to a wealthy young copper heiress, Evelynne Lowry, to a monosyllabic horse trainer and fighter, a huge man named Zion. Eventually these three lives become intertwined in ways that are unexpected but masterfully conveyed. But perhaps the best part of this novel is the fact that Ray tells a simple story but still somehow manages to address many of the most important issues of the American West, a subject that he is passionate about. "American Copper" touches on racism, the damaging effects of self-sufficiency, and the complicated marriage between commerce and the environment in a way that doesn't draw attention to itself. It ends up being, surprisingly, a love story. With "American Copper," Ray, whose story collection "American Masculine" also deftly addressed many of these same issues, has established himself as an important voice in the literature of the American West. _________
AMERICAN COPPER
REVIEW BY ELISE ATCHISON
American Copper
by Shann Ray is a sprawling saga set in the first half of the 20th century.  The novel encompasses the greed and ruthlessness of copper kings, the horrors of Native American genocide, the personal tragedies of alcoholism and violence, and the possibilities of redemption. The story focuses on a handful of richly developed characters whose lives eventually intersect.  Josef "the Baron" Lowry is a wealthy and powerful copper king and a violent alcoholic who tries to force his will on the land and the people around him.  The Baron's daughter, Evelynne, is a poet who "was more naturally drawn away from the industry of the city to the wilderness where she could be alone in great tracks of land, inviolable and fierce of their own accord."  She longs to break free from her father's tyranny, but she is confined by his iron hand and by her own dutiful nature.  William Black Kettle is a great-great-grandson of a Cheyenne leader who survived the Sand Creek Massacre.  William straddles both the white and Indian world, making his living traveling the rodeo circuit and team-roping with his best friend Raymond Killsnight.  At the rodeo they meet Zion,  "a white man who spoke easily with Indians," but Zion's circumstances leave him drifting around Montana, camping out like a vagabond, "the sound of gravel beneath his boots… leading nowhere." Through the rodeo, William, Raymond, and Zion eventually come into contact with the Baron and Evelynne.  The rodeo is a place where whites and Indians work side by side, but it is also a place where prejudice is as palpable and deadly as the sharp horns of a bull.  William and Raymond are cheated out of their wages, face "blows of boot and fist," and live with the constant threat of mob violence.
American Copper
has been aptly compared to Jim Harrison's
Legends of the Fall
.  Both are set in Montana in the early 20th century.  Both are tragic family sagas.  Both also have a powerful emotional intensity that is essential in any good story.  Jim Harrison has said, "I like grit, I like love and death…  The novelist who refuses sentiment refuses the full spectrum of human behavior, and then he just dries up… I would rather give full vent to all human loves and disappointments, and take a chance on being corny, than die a smartass."  American Copper is neither corny nor overly sentimental–it is a deeply moving first novel that plumbs the depths of the human heart and adds texture and grace to the "unutterable shades and lights of creation."  Although this book bears witness to the atrocities we are capable of committing against each other, it is ultimately a story about the choices we make either to close ourselves off from the world and wallow in our bitterness and rage or to move on and open our hearts to the beauty and love that sparkles among the wreckage.  Like
Legends
, this epic Montana story would make a fine movie. _________
Pretty Penny: Shann Ray's Sentences Shine in American Copper
Review by Chris La Tray
If the typical novel is like a movie enjoyed from a serviceable but scratchy old VHS tape, then Shann Ray's debut novel, American Copper, is like watching a film on BluRay disc. It's not just reading—one is pulled into the saddle or onto a train by Ray's magnificent prose and then taken on a trip through some of the most breathtaking landscapes in western Montana. Every detail is so crisp and sharp, and the vistas he slowly pans across are so breathtaking, there were times his writing nearly brought tears to my eyes. Not just because of the story he was telling, but also the simple beauty of the words on the page. That is a rare reading experience for me. American Copper is the story of three people. Evelynne Lowry is the beautiful daughter of a wealthy immigrant turned recluse at the tragic death of her brother. Zion is a troubled mountain of a man orphaned as a teenager who now earns money wrestling rodeo steers, training horses and battering opponents in brutal barroom strongman competitions. And, finally, there's William Black Kettle, the great-great-grandson of Cheyenne Indian Chief Black Kettle. In 1864, the chief led his people to Big Sandy Creek in Colorado to seek solace at a local fort, only to be brutally massacred by the Third Colorado Cavalry under command of the "Fighting Parson," John Chivington. Ray meticulously weaves this trio together over a span of decades. All suffer at the will of Lowry's father, Baron Josef Lowry, a copper king whose wife died giving birth to Evelynne. He is a cruel, abusive man who uses the power of his wealth to bludgeon any and all whom he sees as challenging him, both in business and at home. When his daughter tries to forge a life of her own, first through meeting Zion and then William Black Kettle, Baron Lowry's reactions destroy all hope for happiness. At every turn his fears and suspicions (and alcoholism) wipe away any traces of compassion or sanity. Years pass, and Ray enhances the story not only with vivid descriptions of the natural world his characters live in but also the American cultural evolution through which their lives move. Railroads are built to link opposite ends of the baron's empire. Horseback and wagon give way to automobile. Racism is ruthlessly portrayed, particularly in the relations between whites and Indians. Whether reading of Sand Creek or townsfolk banding together to ambush Indian travelers, these passages of white-on-Indian violence often left me shaking with rage. If I have any quibble with American Copper it is in the depiction of Evelynne Lowry. I'm a little weary of fictional women having to be so glowingly beautiful. Lowry is almost too perfect. She has her beauty and wealth. She becomes a poet of renown. She seems wise beyond her years. I don't know that she needs to be all this in order to serve the story. She could be entirely normal and still catch the eye of the man hired to train her horse. She could still become the exotic fascination of a young Cheyenne rodeo star without all the polish. It doesn't spoil the book for me, but it is a point I feel compelled to make. One thing I often see in novels is a propensity for the Hollywood ending, where everything is exploding and the good guys square off with the bad guys for that final climax. It's as if the conflict builds throughout the story in expectation of an epic showdown for the close. Ray's book is rife with conflict and many of those battles do resolve through violence and large-scale scenes. But they aren't the point of the book. There is a path Ray could have taken that might have ended in smoking guns and dynamite, but, to his credit, he didn't choose it. The denouement to American Copper doesn't require the blockbuster scene. We close with some bittersweet happiness, much sadness and the weight of time having its ultimate say. It's a beautiful way to turn the final page on a work of fiction so real it seems like it all must have happened. In many ways, it did. _________
REVIEW by JENNY SHANK The history of white people's settlement of the West is rife with massacres of native people, mistreatment of Chinese laborers, women trapped into working as prostitutes in gritty frontier outposts, and the Copper Kings' periodic crushing of miners' attempts to organize. Stories of the era continue to appeal in part because these stark conflicts arise against a landscape of incredible openness and beauty: "Here's a fight over a place worth fighting for" seems to be a central theme of Western stories. In Shann Ray's gorgeous, sensitive debut novel, a ruthless Montana man who amasses a fortune in the copper industry finds that he cannot control his own children, no matter how forcefully he tries.
American Copper
merges the brutality and the beauty of the West into a kind of lush hymn, filled with stark events but also a strand of hope for a better way, forged through familial love. Ray begins his lyrical novel in 1907 by introducing a princess locked away in a castle: Evelynne Lowry, the lovely daughter of Josef Lowry, "who had more money than the Montana State Treasury." Ray explains his business simply: "His men dug copper from the ground. He sent it by train to the centers of industry." Josef's wife died when Evelynne was young, leaving him with a son and daughter whom he loves but is determined to bend to his will. Josef intends his children to stay with him and serve his business. In a characteristic, cruel way, he breaks the engagement of his son, Tomás, to a woman he met after his return from service in World War I. When Josef learns the woman's father is a butcher in St. Louis, he opens a competing butcher shop across the street and bullies him out of business. Both children know that their father's outbursts can also turn deadly. Spirited, athletic, horse-besotted Evelynne is the only person in Josef's orbit who can stand up to him. When her father tells her, "You must never marry. I need you," it doesn't seem likely that she'll heed him until a terrible loss prompts her retreat from the world. After introducing the Lowry family, Ray drops back in time to 1864 and the perspective of Black Kettle, the Cheyenne chief at the helm when Colorado Territory militia broke a treaty and attacked a peaceful settlement of Cheyenne and Arapaho in an incident that has become known as the Sand Creek Massacre. Ray details this brutality with minimalist restraint. Simple facts such as this one about the bloodthirsty leader of the militia make their point without any extraneous commentary: "[John] Chivington, nicknamed the Fighting Parson, was presiding elder of Denver's First Methodist Episcopal Church." While Evelynne is "tutored, nannied, dressed in fine clothes, and set alone among the wilderness," two young men who will cross paths with her have very different upbringings in Montana. Zion, an unusually tall, strong young man, raised in a one-room cabin, becomes a steer wrestler in rodeos across Montana. William Black Kettle, a descendant of the Cheyenne chief, is educated by nuns who "indoctrinated him into the subtle, if profound idea that beauty would save the world." Beloved by his tribe, the charismatic, intelligent William is the closest thing they have to a prince. William must leave his tribe to make a living as a rodeo calf roper, occasionally meeting Zion, who treats him much better than most whites he encounters. Through horses and rodeo, the stories of the two men connect with that of Evelynne just when she is contemplating how to make a getaway from her father's figurative tower. Will the princess manage to find a prince in a West where racism is lifeblood and violence is perpetual? That is the question. Ray has a knack for harnessing the elemental, fashioning a story from the interplay of competing forces: violence and gentleness, hate and love, ugliness and beauty, masculine and feminine. Prepare to be enchanted by
American Copper
, a novel that is at once brutally realistic and dreamlike.
Jenny Shank's first novel, "The Ringer," won the High Plains Book Award.
_________
ROUNDUP MAGAZINE, Western Writers of America Review by John Mort Ray's first novel, set in early 20
th
Century Montana, begins slowly with the lives of Evelynne, Tomas, and Josef Lowry. Josef is a tyrannical copper baron who, protecting his children, nearly kills them. After her brother dies, Evelynne cloisters herself, devoting her time to her father and her poetry. The novel becomes a page-turner with the arrival of two unlikely suitors: a brawling, incoherent roustabout named Zion, and a Cheyenne rodeo performer, William Black Kettle. The courtships are charming and unusual, but racial violence is their prime obstacle. Ray is at his best portraying hardscrabble white Montana and the mournful, proud heritage of the Cheyenne. His prose is perfectly controlled but often quite poetic: "The buck stood, ears alert, harem of seven does flowing like water around him." Though gentler than any of them, Ray brings James Welch, Jim Harrison, and the early Cormac McCarthy to mind. _________
Shann Ray mines the uneven and often brutal history of the West
Review by Kristi Neimeyer
Montana-grown author Shann Ray's debut novel,
American Copper
, fulfills the promise of his enigmatic stories (
American Masculine
) and poems (
Balefire
). Like those earlier works, he reaches deep into the human psyche where loss and love coexist. From the heartbreaking Sand Creek Massacre, when a 700-man force of Colorado militia murdered a sleeping village of Cheyenne, to the ruthless ambitions of a copper baron, who sacrifices family to power and wealth, Ray mines the uneven and often brutal history of the West. Evelynne, a poet whose fortitude "was like the mountain," is fiercely loved and obsessively sequestered by her vigilant father, and shattered by her brother's death. William Black Kettle, descendant of the peace chief who survived Sand Creek, is intelligent and charismatic, "an agile runner, ken of horses, kin to speed"; and the massive Zion, who bloodies men and calms animals, is "a chimera of two persons, the man of violence at odds with the angel of peace." Their stories unfold and eventually entwine in an allegorical tale of uncommon grace and unsettling violence. Sherman Alexie describes
American Copper
 as "tough, poetic and beautiful" and Debra Magpie Earling calls it "heartbreaking, heart pounding and not to be missed." Ray, who teaches at Gonzaga University, grew up in Montana and spent part of his childhood on the Northern Cheyenne Reservation. His story collection,
American Masculine,
won the American Book Award, the High Plains Book Award and the Bakeless Prize. _________
Review by Alex George
This is the first novel by American Book Award winner Shann Ray, and it's stunning. Set in the forbidding wildlands of Montana and spanning over sixty years across the beginning of the 20th century,
American Copper
tells a story both breathtakingly intimate and vast in scope.  An exquisite debut novel.  Bursting with strength, grace, and beauty.  Addressing the infinite complexities of race, class, gender and cultural imperialism, it brings the American West vividly to life. Beautiful, lyrical, tough and heartbreaking, you'll remember this book long after you've turned the last page. (Shann Ray will be appearing in Columbia at the Unbound Book Festival in April.) _________
Author Explores Darkness and Beauty of Life
Review by Mary Swanson for the Baker City Herald and the La Grande Observer
Set in the grandeur of the Montana landscape, this novel tells the story of three unusual characters whose lives intersect in the early 1900s. Evelynne is the the daughter of a copper baron. Her mother died during her birth, and she grows up under the influence of her father, his extreme wealth, his pride of ownership, his need to control everything and everyone around him and his violent anger when crossed. She is very close to her brother, Tomas, and together they weather the storms of their father's temper. Having survived World War I, Tomas now possesses a darkness of spirit that Evelynne feels compelled to try to change. William Black Kettle is the great-great–grandson of a Cheyenne chief who survived the Sand Creek massacre. Despite his family's past, he tries to promote peace between his people and the whites. He develops a close, almost brotherly relationship with Raymond Killsnight, and together they use their natural affinity as horsemen to become a winning rodeo team. Zion, also know as Middie, is a giant of a man, a loner who makes his way in the world with his brawn and with his fists. He grew up with a loving mother who stressed the importance of learning and of maintaining high goals in life. His father mainly imparted his philosophy of working hard and not expecting anything from anyone. When Evelynne's father buys her a new horse, Zion is hired to break the young colt. As Evelynne observes the process day after day and week after week, she is strangely drawn to the quiet giant who can relate so well to the horse, yet can hardly manage to say more than a few words to her. When she attempts to express her feelings, he panics and runs off, leaving her conflicted about the results of her direct behavior. In the meantime, William and Raymond are making a name for themselves on the rodeo circuit and eventually come to a rodeo attended by Evelynne. Now the bold one is William, who despite the risk of talking to a white woman, let alone the daughter of "Baron" Lowrey, approaches Evelynne and casually starts a conversation. Again, Evelynne is captivated by this man so different from anyone in her realm and she responds to his interest. Torn between her attraction and the fear of her father's reaction, she begins a correspondence with him, attempting to maintain both interest and distance. Of course, all of these attempts at relationship come to crisis points, and Evelynne, Zion and William must each make difficult choices. Everyone is a product of the circumstances in which they are raised, but how we learn and move through life because of and despite these initial circumstances is shown through this beautiful novel. Shann Ray is a fine writer and his descriptions of Montana encompass the landscape, as well as the creatures that inhabit it. He gives us a deep sense of the characters' inner workings and shows us both the darkness as well as the beauty within them. _________
American Copper: A Novel of the West for Rest of Us
Review by Tess Fahlgren "America forsakes it's own," Shann Ray writes in
American Copper
, his carefully rendered portrayal of the human spirit in early 20th century Montana.  This line, delivered in the final third of the novel, refers to the manner in which the powerful claim their power: by climbing on the backs of the downtrodden.  This is the hierarchy that built the West, and it provides the backbone for this powerful novel, which last month was named a finalist for the High Plains Book Awards. American Copper dedicates chapters to individual characters and many are focused on in this way, but as the novel carries on, three clear protagonists emerge: Evelynne, the daughter of an immensely rich Butte copper baron with an explosive temper; William Black Kettle, a Cheyenne and award-winning team roper; and a horse trainer named Zion, nicknamed Middie. Each life gleams in contrast to the others.  Evelynne's existence is that of a forced spinster, locked away in her father's mansion where she writes poetry in decadent solitude.  Her life is vastly different from those of Black Kettle and Zion who roam Montana separately, earning their livings from rodeos and underground fighting rings.  As expected, the threads of these three lives do entwine, but the intersections of their lives are in fact merely pinpoints of the larger story told. The novel, spanning many years, allows each character to be built independent of the others with complicated, unique backgrounds.  The three main characters house nicely juxtaposed traits.  For example, while Middie (the fighter) is certainly a tough man, and believably so, the reader is treated to his feelings for his mother and his tender insecurities around women.  He is also one of very few allies to Black Kettle and his partner, while most other white men scorn them. In braiding together these three very different characters, Ray paints a picture of an early Montana that is so much like what we've all read before, but it's laced with kindness and care.  Of course tragedy is not hard to come by in novels such as this.  The individuals within it, however, reveal humanity in the birth of our state not always explored. Every single word in
American Copper
has been carefully picked by a master of the craft.  Ray creates sentences that read like small poems, forcing slowed, careful reading.  At times, however, the story skips through time at a high clip – a whole life can be built and destroyed without having turned a page. While these painstaking sentences are undeniably gorgeous, they at times create an unnecessary distance between the characters and the reader.  Through the beauty of his words Ray gilds the backcountry and hard truths of early Montana, creating an unnerving imbalance.  As in the works of Cormac McCarthy, whom ray has deservedly been compared to, terrible things happen in this book.  They are written in such a way that instead of feeling the terror, however, we are spun into a cocoon of prose.
American Copper
is a book for those who want a clarified image of what life was like for those who didn't profit in the making of Montana.  Here is a portrayal of the women, the Native people, and the uneducated folks merely getting by while the barons in their mansions drank themselves to sleep.  It is an expansive and beautifully crafted novel for the rest of us. _________
Reviewed by Lauren Kruden Shann Ray, who lives in Spokane, grew up in Montana where his novel,
American Copper
, is set.  Part of Ray's childhood was spent on the Northern Cheyenne reservation.  It is plain he knows horses and elemental landscape–and writes about them from an illusionless but clearly deep, familiar love. The story takes place in the early 1900s and is woven of three lives.  First we meet Evelynne, the remarkable daughter of Butte's brutal copper baron, Josef Lowry.  Another author might've written this story as a closely-detailed chronicle of the times.  Ray chooses to use poetic imagery instead, in scenes that boil up like storms or lift like butterflies.  I suspect Ray of a short-story background: he uses a few unconventional strokes of metaphoric shorthand to make characters quickly memorable.  "At seventeen [Evelynne] came into her body fully formed, her spirit no longer meek but striking, and others saw that she was made more of avalanche or forest fire than bushels of wheat or the quiet night." The second intertwined life is that of the orphan Zion, a tongue-tied, oversized youth who tries but often despairs of doing good.  "He wrestled steers in every rodeo he could find.  Nearly every Saturday night he fought in bars." The third in this triad is William Black Kettle, great-great-grandson of the Cheyenne chief Black Kettle.  "A small child with a piercing cry who grew late but fierce, an agile runner, ken of horses, kin to speed." William is the hope of his people.  Imagining a soundtrack for this book, Evelynne would be a yearning oboe melody, Zion a tormented cello, William a wandering love-possessed cedar flute; the tunes converse, converge, twine. The theme playing through all three lives is one of forgiveness, so each life is first dealt an ample share of bitter pain and tough history to surmount.  And all are embedded in an era of boom and Depression amid the gloriously epic landscape of Big Sky country: "…the land was tanned like the inside of a buffalo hide and open from the sun's rise to its descent.  The gossamer of warm weather, the long shadow of summer.  In among willows, whitetop and star thistle, the river went forth bearing the sun." __________
American Masculine Reviews
STARRED REVIEW FROM PUBLISHERS WEEKLY
American Masculine: Stories Shann Ray. Graywolf, $15 trade paper (192p); Reviewed on 04/18/2011
Ray's engrossing collection is set in and around rugged Montana terrain and trades heavily in themes of pain, forgiveness, reconciliation, and hope. From the opening story, "How We Fall," dysfunction is established as a common undercurrent; the rocky relationship between a husband and wife hinges on alcoholism, infidelity, and unconditional absolution. "The Great Divide," the best and most ambitious piece, is about an "oxlike" Indian man aboard a train on the trail of an elusive thief, providing the perfect counterweight for the short standout "The Way Home," about a father changing his behavior in order to properly care for his newborn daughter. Sobering reality has the restorative power to reboot the strained marriage in "The Dark Between Them," the father-son bond severed by child abuse in "In the Half-Light," and in "When We Rise," where two former basketball players yearn for their halcyon days. Ray's collection has an unsettling power as his roughened characters incrementally come to terms with their humanity, fallibility, and their realized capacity for atonement. This is a highly accomplished and intensely lyrical debut. (June)
AMERICAN MASCULINE
(reviewed on May 15, 2011)
Ray's stories resonate hard and clear, very much word images reflecting the Montana setting of the collection.
The book opens with "How We Fall," a melancholy tale of Ben Killsnight, a Northern Cheyenne, and his white wife, Sadie, as they follow a lonely trail through the bitter country of addiction and then back to each other. "The Great Divide" chronicles the life of Middie, a massive, protean figure, the product of a Depression-era abusive childhood on an isolated Montana ranch. From rodeo to railroad, Middie's tale is reminiscent of the John Henry legend as he finishes college, labors on the railroad and fistfights his way across the great northwest because "he knows the taste of blood." "Three from Montana" introduces Shale and Weston and their father Edwin, an itinerant steel-spined high-school basketball coach. Unfathomable loss crashes into a single mother in "Rodin's 
The Hand of God
" after her two young daughters drown. Shale appears again in "When We Rise," a meditation on basketball, brotherhood and the precious magic of being alive in the moment. Tori falls for Shannon in "Mrs. Secrest," but she doesn't see him clearly, a theme threading through the book—women expecting something from men they will never receive. In "The Dark between Them," Zeb, a white boy taking refuge on the reservation, meets Sara, a hard Northern Cheyenne girl, but both are caught up in meth, methadone and mushrooms. Almost every story is set under the great blue steel dome of the Montana sky. Almost every story follows a hard man who cannot understand where hardness should end. Almost every story watches as a lonely woman attempts to love such a man without understanding the anger, the hurt and the loneliness beneath the iron. Think Hemingway or Jim Harrison, and know that Ray's collection is the deserving winner of the Bread Loaf Writers' Conference Bakeless Prize.
View on Kirkus Reviews
*
Also, from Kirkus Features Editor Molly Brown, as part of her Favorite Books of 2011: Editors' Picks: It's so refreshing to read a book that isn't about the inflated problems of spoiled board schoolers' antics, their disaffected parents' affairs…or just anything about—or from—Brooklyn in general. (Do I sound jaded?) Ray proves that there is life outside New York City. His collection of stories touches on the ever-delicate relationships between fathers and sons, and wives and husbands, exploring how the push and pull between needs can destroy—and resurrect—the most delicate and intimate of ties. It's a must-read for anyone who wants to know how to write a damn effective short story.

ESQUIRE'S
REVIEW of AMERICAN MASCULINE                                                                                                                                                                                                                                         from the June/July 2011 issue, the section entitled
Three Books Every Man Should Read
AMERICAN AMERICAN MASCULINE by Shann Ray
Ray writes with an unsettling power in his first collection of stories, American Masculine (Graywolf Press, $15).  The characters are as outsized as the western landscape they inhabit, and the images are so disturbingly crafted–a mob of red-faced passengers hurling a thief onto the tracks; a car caught in a muddy river with a family floating inside it; a snow-clotted basketball net exploding in a crystalline halo–that they imprint themselves on the reader like a beautiful infection.
Good for the summer–or anytime.    -Benjamin Percy
---
AMERICAN MASCULINE reviewed in HIGH COUNTRY NEWS
Review – From the June 13, 2011 issueby Kurt Caswell
American Masculine: Stories Shann Ray 192 pages, softcover: $15. Graywolf Press, 2011.
American Masculine
has already won a major literary award, the 2010 Bakeless Prize for fiction, sponsored by the Bread Loaf Writers' Conference. Author Shann Ray is a professor at Washington's Gonzaga University who specializes in leadership and forgiveness studies. He musters these 10 stories from the belly, from that quiet, often haunted place that burns with vulnerability, weakness and fear. This is no collection of heroes; the characters are often at odds with themselves, knowingly and unknowingly hurting the people they love. As the title indicates, masculine energy often inflicts the damage. In the fallout, the writer asks us: How do we forgive? Montana is the stories' setting, and Ray's syntax suggests the shape of that landscape: the ridgeline of the Rockies opening onto the state's vast eastern plains. In "The Great Divide," he uses words as if they're a part of geography; a single word rises like a mountain and empties into the rest of the paragraph. "Work, his father says, because you ain't getting nothing," he writes. "People are takers. As well shoot you as look at you." "Work," the ridgeline of that sentence, serves as an antidote for the way the protagonist's father sees the world: a place of voracious competition. This pattern continues into the story's first few pages: Four words used in a sequence — "work," "home," "outside" and then "walking"– encapsulate the action of the tale.
There's no title story, but "The Miracles of Vincent van Gogh" condenses a central theme from the lives of three characters: John Sender, Sean Baden and Elias Pretty Horse. Pretty Horse, his life spinning out of control, finally admits, "I need to get it right. … I'm all wrong." And getting it right in this book means realizing a powerful truth, one that Sender recalls from van Gogh's letters: "The greatest work of art is to love someone." To read
American Masculine
is to be reconnected to this truth, a truth that simultaneously shames and elevates us. We often fail and rarely succeed at loving other people, but each attempt moves us a little bit further along the way.
View in High Country News
AMERICAN MASCULINE reviewed on BOOKFOX
June 19, 2011, review of 
American Masculine by Shann Ray
The
Bakeless Prize
has rockstar taste. Last year they published Belle Boggs' "Mattaponi Queen," which went on to garner a bouquet of accolades, and this year they're publishing the astonishing "
American Masculine
" by
Shann Ray
, a frontrunner for my favorite book of the year.
"American Masculine" is the perfect title. The stories are rough and raw, though not without a strong dose of heart. There are Native American characters coming and going off the rez, with names like Elias Pretty Horse and Benjamin Killsnight, and rodeo riders so tough they break the back of bulls, and violent fathers locking horns with stubborn sons, and suicides, many suicides. Yet despite this depressing subject material, or maybe because of it, the stories end on hopeful notes: the eagles in "How We Fall" serve as a metaphor for the characters that it is time to stop falling and start rising, father and son find forgiveness in "In the Half Light," and an alcoholic makes the right choice in "The Way Home."
Those endings, the way the stories arc up from the valleys of life into highlands of reconciliation, forgiveness, and peace, are one sign of a religious theme leavening these stories, but not the only one. Several bear epigraphs of Bible verses, and it seems that a half dozen characters are 33 years old. Boys are torn between fathers who want them to fight and scripture-quoting mothers encouraging them toward holiness. There are encounters with the holy as well, even in unexpected places like a snowy basketball court: "A sweet jumper finds the mark, he thought, a feeling of completion and the chance to be face-to-face not with the mundane but with the holy."
Many writers make me aware of their attention to the warp and weft of sentences, but Ray makes me pay attention to the shape of his paragraphs. He treats paragraphs with the same consistency and unity of purpose as a sentence, powering through with a single strong aim, making them cumulate in a fireball or orbit around a core feeling. His paragraphs feel whole, immutable, knapped into ideal shapes.
But his sentences are excellent as well. The cover blurb belongs to Dave Eggers, who likens Shann Ray's prose to Cormac McCarthy. The comparison actually covers the span of voices in the book. The first half of "American Masculine" leans toward the McCarthy of "Blood Meridian," while the second half leans more toward the plain-spoken "No Country for Old Men." In the first half of the book, polysyndetonic clauses cascade over each other, accumulating in strings until they become something larger than themselves. For instance, this excerpt:
"Weston, alone and in their father's car, sped from the edge of that highway in darkness and blew out the metal guardrail and warped the steel so it reached after the car like a strange hand through which the known world passes, the heavy dark Chevelle like a shot star, headlights that put beams in the night until the chassis turned and the car became an untethered creature that fell and broke itself on the valley floor. The moment sticks in Shale's mind, always has, no one having seen anything but the aftermath and silence, and down inside the wreckage a pale arm from the window, almost translucent, like a thread leading back to what was forsaken."
Just as McCarthy teeters on the edge of grandiloquence (as Michiko Kakutani notes), Ray uses grandiose language that could be overdone, but I think this is a high-wire act without a misstep, as demonstrated by "The Great Divide":
"He works the train and travels to places he has not yet known, where day is buoyant and darkness gone, and when death comes seeking like the hand of an enemy he gives himself over, for it is death he desires, and death he welcomes, and the spirit of his good body is a vessel borne to the eternal."
Compare those examples to the terse, taciturn prose of "The Miracles of Vincent Van Gogh," the last story in the collection which won the Ruminate Short Story Prize:
"He woke, stumbled back to bed. Night sifting the sediment of dreams. Dark animal, solitary, full of speed. Light. Morning. Glass of water. Toast. No TV, no radio. No sound."
Despite the varieties of prose in these stories, they all adhere together. The sentence pacing is kinetic, whether stacattoed by periods or propelled by commas. The voice drums inside your head.
Given the sheer heft of his talent, Ray is underpublished. Yes, he's got belt notches from McSweeney's and Narrative, but most of these stories come from the byways and backways of the literary fiefdom, journals like Montana Quarterly, Big Sky Journal, Aethlon, Talking River Review, and South Dakota Review. Bet on seeing him in heavyweight journals in the future, although not frequently — the stories here were published over a seven year span, starting in 2003, which means they were likely written over more than a decade. Speedy he's not, although it's easy to forgive him given the cut and carat of these stories.
These stories wreck me in the best way. They make me pity those who have drunk-driven their lives and mangled those they love, not pity them in a Nietzschean way because I see myself as better than them, but because I know I'm prone to the same tragedy of errors. This is a book that made me a better human being. I don't know of any higher praise.
---
* STARRED REVIEW * from BOOKLIST and the AMERICAN LIBRARY ASSOCIATION
American Masculine  by
Shann Ray
June 2011. 192p. Graywolf, paperback, $15 (9781555975883). REVIEW. First published May 1, 2011 (Booklist).
Winner of the Breadloaf Writers' Conference Bakeless Prize, Ray's first short story collection paints a gorgeously lush and heartbreaking portrait of the American West, a spare land filled with shattered families, lovers, fighters, addicts, and wanderers haunted by their pasts. Two lonesome friends roam through town during a storm, looking for snow-covered basketball rims to shoot through. A young man, struggling to curb the violent tendencies his father instilled in him, tracks down a thief on a train as it winds through Montana's mountains. A city girl marries a rodeo cowboy, only to grow contemptuous of his rugged ways years later. In a stab at reconciliation, a man flies his son home to Montana after 17 years' estrangement. And a man attuned to his daughter's suicidal patterns saves her life on more than one occasion. Ray's taut, fragmented prose evokes the fragility of the male ego in stories so layered with tenderness and violence, hope and despair, that together they form a true and pure depiction of sorrow and a primer for forgiveness. — Jonathan Fullmer
More from Booklist: Gary Niebuhr recommends American Masculine for book groups near and far
Have I mentioned to you lately that I am a guy? I know that male attendance at book discussions is a constant concern for organizers and leaders.  This is a hard concept for me to get my head around personally because I have been in a book discussion or two since 1976.  While most of my male friends are not readers, my best friend is in two discussion groups. I am also one who does not necessarily believe that the selection process that picks good book discussion titles either includes or excludes men.  I realize that a book discussion around knitting cat titles may have a tendency to squew away from the male gender, I honestly feel that there are many other factors that affect male attendance outside of the book selected to be discussed. Challenges, special treatment, exceptions to the rule, committment issues–men, who needs them? If you believe that the weight of the material alone could get men into your group, I have a title for you.  The short story collection, American Masculine by Shann Ray, should appeal equally to both genders. These are stories about men.  Men challenged by all aspects of life including women, children, parents, and jobs.  Thse are men who are cannot negotiate the tricky pathways of their society and stumble at most opportunities.  They are also men who waste their lives by falling into dependence on drugs, alcohol, sex and violence. They seek outlets in manly activities like hunting, fishing and rodeos.  These are their outlets as most of them have roots in the Montana landscape including an often uncomfortable, or in some cases spiritual, connection to the Indian reservations in the terrority. These are men who in the main are leading a noir life.  The key to this is that often when confronted by a decision, these men are going to choose the wrong one.  However, the characters are not all abandoned by Ray.  Within some of the stories there is a sense of fulfilment, contentment and redemption for some of the characters. These stories are powerful literary stunners.  There is not  a weak story in this entire collection.  Each individual story contains such wealth that a lengthy discussion could be held on just one or two.  Leaders who are looking for a high quality work, with an appeal to the men, that will engender a discussion without question should select American Masculine for their group.
---

Featured Star Review from SHELF AWARENESS
American Masculine: Stories
by Shann Ray
The stories in Shann Ray's debut collection (winner of the Bread Loaf Writers' Conference Bakeless Prize) examine the blurred boundaries of the American West, between white and Indian, love and violence, past and present. The region's bold landscape–mountains, steppes, rivers, sky–becomes inseparable from Ray's characters, whose hearts and bodies are wildernesses in and of themselves. With economy and grace, Ray conjures memories, images and relationships: a rodeo 20 years gone, the flight of golden eagles in Montana, the distance between father and daughter. He is a skilled manipulator of time and point of view, and a patient builder of suspense, every word deliberate in the creation of mystery. But what is most impressive about this book is the cadenced language, like that in song or prayer–ancient and somber, eternal and collective. This book can be difficult to read, and not for any shortage of technical prowess. These pages are laden with sorrow: the revulsion a wife feels toward her husband, the regret of an abusive father, the suffering of a mother who has survived her children, the allure of alcohol and violence both on and off reservations. By facing the grief and brutality of his characters' lives head-on, Ray challenges us to reckon with such forces within ourselves. The emotional difficulty of these stories is not reason to avoid them but rather evidence of their necessity. With unwavering precision, Ray also shows us wonder–at a newborn's face, the scale of land and sky, the astonishing power of new love, the way snow falls from a basketball net.
American Masculine
does what the best fiction should: it breaks open the human heart with honesty and clarity, showing us the bad that exists alongside, and is often indistinguishable from, the good. —
Claire Fuqua Anderson
, fiction writer Discover: Shann Ray, a striking new voice in short fiction, tackles brutality and the American West in this award-winning debut.
View on Shelf Awareness
---
The Dawn that Comes a Walking
American Masculine: Stories
by Shann Ray • Graywolf Press, 2011
Reviewed by Rita Jones
When I was four years old, my mother bundled up the youngest three of her five children and took us to the King Street Train Station in downtown Seattle. My parents were in the midst of an absolutely brutal divorce. For the next three and a half days, a portion of my family was enclosed in the confines of a train car, bound for Kentucky. Paducah, Kentucky, where my aunt lived. It was midwinter, and the land was blanketed in snow, with long arms of flat ice that stretched between horizons. At the time, I had just begun to read, and
The Velveteen Rabbit
, by Margery Williams, was my favorite book. My mother, several weeks before our trip, had purchased a small stuffed ani- mal for me, identical to the rabbit in Williams' story. Its ears fell long and slender, and its stomach was lined with soft suede, with a bodily sheen of cotton-trying-to-be-silk. In a time of travel and unknowing, through the entire divorce, I never let it go. Shann Ray's
American Masculine
is a book worthy of being such an anchor. It is a book you cling to in times of chaos, when the whole world is falling apart around you—when you are falling apart too. Its dark beauty, its soft and terrible stories, somehow makes the world you see real, and better. The author grew up as a non-Indian on the Northern Cheyenne Reservation in southeast Montana.
American Masculine
, his debut collection of short stories, is primarily set under that hard blue of Montana sky. The characters below walk between rebellion and heritage, addiction and purity, rage and forgiveness, every so often looking upward and outward, considering their hearts, their dreams, and the ones who have been lost. The American West of previous generations has been a setting of legend and myth. Men are silent, strong, tall, unmoving, and alluring in their stoic presence. Landscapes are long and still, their expanses freeing. That West is now a West of lost things. In its place Shann Ray creates stories of different men: fathers who beat their sons and wives, basketball players who can never leave their small towns, rodeo boys lost in city banks, marriages fraught with adultery, and businessmen drowning in sex and alcohol. The women of his stories, every so often caught up in their own tales of self-destruction, are figures that do their best to quell the tidal forces of violence in the men they love.
American Masculine
reminds us that the term "masculine" is inherently a social construct, one to be re-created, re-imagined, and re-formed with each telling, with each male, and with each family. Each story tracks the thoughts of a man caught in the pain of his own ruin, one approaching the psychological turn that demands his hardness should end. For some, it is death; for others, the birth of their first child; and for others, the sweet graceful touch of someone who still loves them. For example, in "The Miracles of Vincent Van Gogh,"(which first was published in
Ruminate
's Issue 15), Ray writes, "Tangibly they ranged the border between self-sabotage and a new country of grace, and it worried him, the threshold over which a man must pass, the crucible." What is most striking about Ray's style is the melody and rhythm of each sentence. "Lyrical" is a drastic understatement for what he accomplishes, using rich nuance, well-planned diction, striking beauty, and the sharp bite of detail. Both exquisitely crafted and appropriately colloquial, his prose is some of the best stream-of-consciousness writing I've read in contemporary fiction. Although the majority of his stories follow traditional structure and form, Ray exhibits great discernment in the inclusion and exclusion of punctuation, internal and external dialogue, and the shifting of time and space. There is a weightiness to his writing, one in which you recognize the great human potential of his characters, and in weighting his words he slows the reader down. Thus, with greater attention, the reader can recognize the magic of the new, the magic of grace and forgiveness. Thematically, the breadth of Shann Ray's collection allows him to delve into an array of topics.
American Masculine
explores many of our deepest insecurities: our fear of deep and true love; our inability to break family cycles of terror; and the overwhelming bonds that keep us in violent stagnancy, addicted stasis, or blinding heartache. He explores familial trends of anger and hate, forgiveness and acceptance, all against a backdrop of what it means to be brave, what it means to have courage, what it means to look squarely in the mirror and do something with what you see. He reminds the reader that a primary part of what it means to be human is the ability to look inside, and challenges men and women to take that look, no matter how scary it may be, even if our shadows seem larger than our sunlit selves. "I've been wondering about how to be different than I've been," a father says to his son—a son he once abused and whose mother he has cheated on, a father who has marbled bruises on his family ("In the Half Light"). Through his characters Shann Ray navigates the ties between violence and love, violence and childhood, violence and its seeds. Yet, violence isn't enough of a word to describe the scenes that Ray creates; it is more of a deep
confusion
with the body, with what we can do or undo with it, what we can destroy and overpower. And in its wake, Ray shows us how tired we become, how utterly exhausting it is to carry the world alone. For example, in "The Dark Between Them," Zeb and his wife, Sara, are trying to have a child together. They are both ex-junkies, and the doctor has just told Zeb that his wife has experienced her third miscarriage. Ray writes of Zeb:
He'd say nothing. Stand as a stuffed man with no mouth or ears, his arms and body so elongated that the shoulders narrowed straight to his neck. He'd pack cotton bunting into the back of his own head to fill the space inside his face. No mouth or ears, but eyes. Black buttons from his father's first suit. . . . In the silence he thought of men who abuse women, men with sisters, wives, children. He thought of himself as one of these men, empty and consumed by greed, given over.
When one takes steps into such darkness, one is also given room to breathe, space to consider the divine through Ray's simple echoes of Native American spirituality, biblical scripture, and the deific majesty of creation. Within a loose theological framework, Ray's stories include dark litanies of the broken-spirited, drastic pleas for tangible love, and prayers for all numbness to cease. Carefully, Ray reminds the reader that many hold a deep desire for suffering to simply reach its end, a cry for quick death, so that in the void beyond they may find freedom and release (as in "Rodin's
The Hand of God
" and "The Great Divide"). In "How We Fall," the first story of the collection, my personal favorite, a woman weighed down by alcoholism, panhandling, and prostitution thinks back to the love she left behind:
In the early morning she touched a thin sheen of water in the bottom of the kitchen sink. She moved her index finger in a cursive pattern and wrote Benjamin's full name, then erased it, then wrote her own name. The nature of the lines and their slow evaporation worked at her like a thing that gnawed bone. Life is no solace, she told herself, and went back to bed.
Her story, like the others in this collection, does not end without hope. Yet hope, love and faith are not crutches for Ray, they are not easy outs. Each story does not end in kind resolution. Instead, many end with descriptions of an incredibly fragile image of love: a soaring eagle, the sunset behind a driving car, a lone man in a field of crystalline snow, an unmade bed in the first light of dawn. Within this collection, there is somewhat of a strange similarity in the names of his characters and in their sizes, features, and habits. Each story boasts different cities and families, yet they are wonderfully related echoes of each other that make you feel there is a larger framework for humanity in which we all suffer and love together. Ray defines his Montana setting as "the world without edge and like a dream," in which we grope towards a love strong enough to heal us. Several stories in this collection were almost unbearable to read in their weight of sadness. One portion of "Rodin's
The Hand of God
," for example, pulls from the ache and nausea we feel when we learn of great tragedy, perversion, and the desecration of the innocent. The only comforting metaphor seems to be found in the constancy of the rocking between day and night, dawn as "a desire, a hunger in the land and sky" for the world to be reborn. This collection has become my new Velveteen Rabbit. I read it twice over to even begin to start this review, and as I carried it with me, it grew shabbier and shabbier, its spine crushed by the turning of pages, of coffee stains and grubby fingers. As the Skin Horse says to the Velveteen Rabbit, "By the time you are Real, most of your hair has been loved off, and your eyes drop out and you get loose in the joints and very shabby. But these things don't matter at all, because once you are Real you can't be ugly, except to the people who don't understand." And maybe, I loved
American Masculine
with that tenacity. In doing so, Ray reminded me that no matter how ugly we may be, no matter how diseased or broken, when someone truly cares for us we become transformed.
---
Shann Ray/ American Masculine
"Lord, to be thirty-three forever." – Craig Finn of The Hold Steady, "Stevie Nix"
While only some of the characters in
Shann Ray's
first short story collection,
American Masculine
, are thirty-three in age, almost all of them are, in some way, figuring out how to become unstuck from their own personal forever.  Men are afraid of giving up and giving in.  They hold on to their past, their sense of love, their dependence of substance, and their perception of what's right.
"Men, dumb as animals, but like angels, majestic.  Born into foolishness.  Into love awakened.  Unknowingly they willed themselves to succeed or die."

– Shann Ray, "The Miracles of Vincent van Gogh"
Ray does what any good writer does, giving his characters the opportunity to succeed or die, and although he allows some to linger upon that tightrope, he brings back nearly every single one of them.  And for the characters' sake, they appear better for the experience.  As do we, the readers.
The stories that work best in American Masculine are those that seem to contain a trace of what might be best called magic.  The two men in "When We Rise" spend a whole night scouring a small town for basketball hoops still covered in the fresh snowfall.  Their goal is to sink the perfect jumper, to experience the thrill of seeing the snow explode from the net and hearing the accompanying pop.  It's no surprise that on their final attempts, on two baskets outside of town in the early morning, they both succeed.
"They are standing in the snow like brothers, the big lights of the Jeep making everything immortal."
But of course, nothing is ever truly immortal, but for Shale, a character we see in multiple stories in American Masculine, there's something about seeing that snow fly.  It's a chance to remember a brother who has died, to solidify a moment in his past as the rest of his life continues on and changes.  It's a "chance," Ray writes, "to be face-to-face not with the mundane but with the holy."
Salvation is sought after throughout American Masculine, and when characters do come face-to-face with it, Ray achieves his most powerful moments.  Lives are restored, born, and saved, and in every instance, Ray captures the moment with quiet dignity.  His language, perhaps wrongly read as digressive by some, circles from all directions and hones in on true emotion.
Ray's characters won't be thirty-three forever, but throughout
American Masculine
, he shows us why that's not something one ought to worry about.   -Brian Seemann
view on WORD/SOUND.
---
American Masculine by Shann Ray
JE: We've come to expect amazing things from Graywolf, who can stand toe to toe with any shop in the business when it comes to editorial voice–to wit, in the past few months alone we've covered Ben Percy's excellent
The Wilding
, and Alan Heathcock's electrifying collection
Volt
.
American Masculine
may be my favorite Graywolf title yet– it's our June pick over at
The Nervous Breakdown Book Club
.
These stories are magnificent. Grace. Power. Muscle. Forgiveness. These are the words that keep coming up every time anybody talks about Shann Ray's prize-winning collection, which pubs next week– and a lot of people are talking. My first taste of
American Masculine
was at a reading Ray did at the Get Lit festival in Spokane a few months back (an amazing festival, btw, one the best organized and best curated in the country). When Shann hit the stage, I said to myself: Oh dear, this guy is actually gonna' have his wife come on stage and strum a guitar while he reads. I was a little embarrassed for the guy. Well, his wife did come up and strum a guitar, and even sang in the dramatic pauses of the story. Even when I describe it, it sounds awful–something your hippie aunt and her friends might make you endure. But it was fucking magic. Shann read "How We Fall," the first story in the collection, and I cried, not only from sadness, but from gratitude and awe. And I wasn't the only one. There's a ton of humanity in these stories, a ton of heart, a ton of gratitude. They are the antithesis of post-modern coolness, and that in itself is something worthy of celebration. The people who populate these stories are the hardscrabble people of Carver, and early Richard Ford, and Sherman Alexie, but Ray's treatment is unique and transformative, and yes, graceful, powerful, muscular, and forgiving. I really wish there were more books like this.
View on Three Guys One Book
---
AMERICAN MASCULINE
July/Aug 2011 — ForeWord Review
by S. Hope Mills
Featured Review  "In the Spotlight"
HARD KNOCKS
Shann Ray's debut story collection has already won the Bread Loaf Writer's Conference Bakeless Prize. "The sentences in this book," writes contest judge Robert Boswell, "have such grace and muscularity that they seem more performed than written and the author's images and events carry the nearly visceral weight of memory." Boswell goes on to explain how, shortly after reading the collection, he described a dream to a friend that involved a train, but soon realized he was describing the train in one of Ray's stories. These stories, he notes, were "nosing [their] way into my life, making claims on my experience. The work has that kind of resonance." That's what strong storytelling does; like the vibration of a drum, there is a sort of beat long after the story is over. There is a quiet reverence for both life and land in these ten stories set in the American West. In some cases the two are knit together. From "When We Rise:" "As a boy Shale felt they existed in a nearly rootless way, he and Weston, like pale windblown trees in a barren land. Their father's land, to be precise, the land of a high school basketball coach." The boys' father is pursuing a basketball dynasty, a "team that would reach the top with Shale's dad at the helm and make something happen that would be remembered forever. His father had been trying to accomplish that since before Shale was born and it got flint hard at times, the rigidity of how he handled things." The characters' lives, like the lands on which they live, are not easy. Alcoholism is a struggle for almost everyone, the pull of drink close enough to feel. Nathan Bellastar desperately wants to stop drinking for the sake of his lovely newborn daughter. "He could nearly taste the bite of the alcohol in his mouth, the hot spiral in his throat as the whiskey went down." "The Way Home" profiles an agonizing truck ride, where Nathan battles with himself to
not
stop for that one drink with his friends at the Jimtown bar. He decided, before his daughter was even born, that he would be her father. He knew, deep down, what that would mean. "Quietly, but aloud, he said his daughter's name—'Noel.' At the sound of it something increased in him and as he drew near to Jimtown he kept the pedal down." Life for Ray's characters is complicated, but he doesn't leave them to wallow in their pain. Recovering alcoholic Benjamin Killsnight catches his wife and best friend in bed together in "How We Fall." He chooses sobriety; she doesn't. It's a story of tough love, and ultimately, of redemptive love and the journey home. Ray, who has a Ph.D. in psychology, is not afraid of the darker sides of human nature. In fact, he marches straight into the muck of it. In "The Great Divide" the big, bull child (as he is called by his father) "enters his first real rodeo at thirteen in Glasgow and on from there, three broken fingers, a broken ankle, broken clavicle, and a cracked wrist bone. Otherwise unharmed, he knows the taste of blood, fights men twice his age while going to bars with his father. When he loses, his father grows quiet, cusses him when they get home, beats him. When he wins, his father praises him." There is war between good and evil and the child grows up not quite sure which category he belongs in. In "Rodin's
The Hand of God,
" a father tries to coax his grieving daughter back to life. This same man who had failed her many times in a variety of ways is the one who becomes her lifeline after the tragic death of her children. The need for some sort of forgiveness—the messy, complicated aspect of all relationships, whether with others or with ourselves—lingers in the background of almost every character's life in the collection. Ultimately, the men and women that make up
American Masculine
are brave souls, shouting against the wind, choosing to change, choosing hope.
---
Beauty Is Found Below Levels of Trauma in 'American Masculine'
By Jimmy Callaway 24 June 2011
Once upon a time, when the wild country west of the Mississippi River had gone all but unexplored by the European settlers of America and their descendents, men of a certain disposition were called upon to tame this massive chunk of the nation's geography.  In romantic hindsight, one could call the qualities these men possessed "bravery", "courage" or "fearlessness", and perhaps those would be accurate.  But it also would not be inaccurate to call these men "cold", "distant" or "unemotional"—almost to the point of inhumanity.
Such is the legacy of American masculinity.
In Shann Ray's debut collection of short stories, American Masculine, the majority of the protagonists are men, deeply flawed men who work extremely hard to overcome their own shortcomings to varying degrees of success.  Through his characters, Ray has to dig very deep into the emotional mindset of the American male, for often the innate beauty of human nature is sunk below countless levels of trauma.  It's a difficult journey, but one worth making.
One of the more biting examples is the story entitled "In the Half-Light".  A passable summary of the story would mention that the main character, Devin, is completely unable to connect emotionally with his wife because of the abuse he endured as a young man at the hands of his father.  But the real story is that of the steadfast emotional withdrawal that many men in America pass down to their sons, as they seem to have done for generations, now.  This notion taps easily into one's cultural consciousness: men are to be strong, unemotional, logical, and thereby be able to provide for themselves and their loved ones.
But now, in the 21st century, this ingrained attitude has proven itself to be more destructive than helpful.  Ray expertly lays out this story depicting this destructiveness, but also sowing the seed of retribution.  This may be American masculinity's heritage, but it need not propagate itself.
Other times, Ray takes a different approach, seeking to exploit the chinks in his characters' emotional armor without dashing it away entirely.  In "When We Rise", basketball is an important element, as it is in a few of these stories.  Shale, now 40 years old, has never quite come to terms with the death of his elder brother, Weston, some 20 years before.  The action of the story revolves around Shale and his friend Drake, shooting baskets late on a winter's night.  Shale has told Drake of the spectacle of a snow-covered basketball rim when a ball is shot perfectly into the basket; a no-rim swish creates its own small, perfect blizzard.
As the search continues and neither Shale nor Drake is able to make a perfect shot on the first try, this search for a tiny display of beauty in a cold, snow-covered life becomes the closest thing to therapy that a character—an American man—like Shale is likely to attempt.  But rather than being a perpetuation of American male stoicism, Shale and Drake's search is rewarded well, as is the reader.
If there's one criticism to be made for Ray's work, it's one I can really only make subjectively, and that is I found the prose to be less than engaging.  American Masculine is never a slog, but there were a handful of times while reading it that I began to feel a bit overwhelmed by the emotional impact of each of these stories.  Given the somewhat serious nature of the subject matter at hand, there's little room either for levity or exploitative "tough guy" dialogue.  And that's the sort of fiction towards which I gravitate.
I'm mentioning this because I find my preference for the stories to "lighten up" to be a distinctly male (and American) reaction, thereby only reinforcing the themes prevalent in Ray's collection: a part of me kept wanting to eschew all the emotional stuff and get to the part where a guy gets punched in the mouth.  So take that criticism as you will, dear reader.
American Masculine is touted on its back cover as a collection of stories "that reimagine the contemporary American West."  This is perhaps true within the literary genre of the American West; although many of the stories take place in Montana and some mention rodeos in more than just a passing fashion, there is little this book has in common with the works of western writers such as Louis L'Amour.
However, given that the reader will often find male protagonists with deeply traumatic backgrounds who are also often unable to effectively cope with said trauma, one could argue that very little reimagining is going on here, that these stories are clear, realistic snapshots of the lives of men in these United States.

reviewed by Nicole at Bibliographing
Shann Ray's debut short story collection American Masculine, recently published by Graywolf Press and winner of the Katherine Bakeless Nason Literary Publication Prize, has a number of similarities to The Lives of Rocks, at least on the surface. The stories in both books take place in the American West and have a decidedly American Western aesthetic, and while Ray's voice is unquestionably his own, he certainly follows the same minimalist school and tells similarly unresolved, often bleak, tales.
But for all those similarities, the themes in American Masculine, and even the content, are quite different. Where Rick Bass's stories tell of men, women, and children, Ray focuses on just what the title suggests: men, and especially, what it means to be a man.
If this sounds boring, it shouldn't, and if it sounds unoriginal, it is so only to the extent that writers have been trying to solve problems like that with fiction for hundreds of years. The stories here are updates to an ongoing struggle, and they hurt. Native American men and white men who came of age near reservations grow up (at least in the physical sense), study their fathers, fall in love, and figure out what it means to be a man themselves, with or without a woman beside them. Their lives are not pretty, and the toughness of life for each protagonist can give a sameness to many of the stories. Benjamin, the 23-year-old alcoholic star of "How We Fall," is not the only one with similar experiences to this:
He'd seen three friends die his senior year at St. Labre, the Catholic school thirty miles east of Lame Deer, on the edge of the reservation. Joe Big Head hung himself in his own bedroom, Elmore Running Dog was knifed in the chest in broad daylight, and Michael Bear Below was shot with a high-powered rifle at a party in Plenty Coups on the Crow rez. The bullet pierced the skull and killed him instantly. He'd known them all since kindergarten. He looked at Sadie in the passenger seat and knew she struggled with life and with herself and he wondered what kept her alive. After his father's death from alcohol he had no mother to speak of, and thinking of it he always felt dark. Sadie, for her part, had no father. Different lives, same story.
That last could apply, maybe, or maybe in reverse, to the collection. Or maybe: same place, same problem, different people, different stories. Because they
are
different. One story in particular made me notice how good an enchanter Ray can be. "When We Rise," a sequel or companion piece of sorts to another one, "Three from Montana," tells of a man named Shale, who once had an older brother. Both basketball stars in high school and college, Weston, the elder, died in a car crash in his early twenties. Now forty, Shale and a friend take a snowy evening off from their families to shoot some hoops, in a very specific way. They search until they find "two baskets only a couple of houses apart, stark in the night quiet, tall angular bodies with thin fan backboards for heads, and heavy nets like thick white beards full of snow." The object is to get the perfect jump shot on the first try, "to hit the net just right and send the snow flying." Out of practice, neither Shale nor his friend make it, but they keep trying. As they drive around the suburbs looking for more untouched baskets, Shale thinks about his brother, his father, and their earlier ball-playing days. What could be more masculine than the rush of high school sports, whole towns excited that the local kids have made it to state, and maybe even won? And what could interest me less, basketball probably the major sport I have the least interest in, and the idea that a game played at age seventeen could be one of the highlights of your life totally foreign? But not here. Every play recalled from the past is exciting. The past of Shale's older brother unfolds, revealing more than we learned in the earlier story, and as Shale drives around thinking about his family the goal of that perfect basket becomes a needed release. Ray does not disappoint. I said earlier that these stories were bleak, but that is not quite right. There are too many instances of people overcoming, succeeding, bridging divides between each other and within themselves—though everything around them remains bleak. Like Shale and his friend Drake after they send the snow flying, all end up "bound by snow, silent, and bound by fate." Now everyone go out and buy this so
Ray's collection
will get picked up. No joke. I need it.
View at Bibliographing
---
*American Masculine, reviewed by Andrew Wingfield at The Washington Independent Review of Books
Montana is the epicenter of the America Shann Ray evokes in his debut story collection, American Masculine. This America, heart of the Big West long mythologized in cowboy novels and shoot-em-up westerns, became a more real and complicated place in the second half of the 20th century, first in the literary fiction of Wallace Stegner and later in the writings of a diverse group of authors whose work has steadily deepened and enriched our understanding of people and places in the actual West. William Kittredge helped us get to know hard-bitten ranchers who would rather ride through a hailstorm than talk about their feelings. Sherman Alexie gave us misery, poetry, humor and basketball on Indian reservations. Annie Proulx showed us that some cowboys prefer to share their beds with other cowboys. Now comes Ray, with his own western stories to tell.An insightful writer with a keen sense of place, Ray offers vivid glimpses of lives played out in the kitchens of single-wide trailers, on the front seats of rusted-out Impalas, on the backs of rodeo broncos and on the snow-crusted basketball courts of small Montana towns. Violence is a basic feature of the habitat where Ray's characters dwell, constant as the surrounding mountains and the vast dome of sky. In "Three from Montana," a father pummels his son's face for 15 straight minutes after the son dares to challenge his authority. For the same offense, the father in "In the Half Light" breaks his son's nose. The father in "The Dark Between Them" throws a cue ball at his 10-year-old son, knocking the boy unconscious. Where most children strive to succeed their parents, characters in Ray's stories struggle to survive their fathers, even long after the men themselves have died.
In "The Great Divide," the collection's strongest story, the main character's father, a white man, beats him with a shovel handle when the boy shows compassion to an abused Indian. Later the father tells his son: "Work … because you ain't getting nothing. People are takers. As well shoot you as look at you." After the young man buries the father, who has shot himself, the mother offers her son a different view: "Your father saw the world darkly, and people darker still. Find the good, boy." At this point the boy feels "a will growing … a chimera of two persons, the man of violence at odds with the angel of peace." This internal battle rages inside him all his life. A big and imposing man, he finds work as a security officer on the passenger train that travels the "Hi-Line" across the Continental Divide. On the journey that carries the story to its harrowing climax — and deftly bookends the shovel-handle incident — the security man's job puts him in the middle of a deadly standoff between a vicious mob of white passengers and the vulnerable and possibly innocent Indian man they are convinced has been stealing other passengers' money.
The challenges and dilemmas that face the characters in these stories are stark, not subtle. In every case, moving forward means overcoming past damage that is easier to manage through substance abuse, emotional isolation, blind fits of violence or some combination of the three.  The arcs of these characters' lives may begin to run together in some readers' minds, but Ray's formal inventiveness and the carefully observed details of Montana's hard-scrabble ranches, stark towns and blighted Indian reservations help make each story distinct. Crucially, Ray's stories also feature timely and intensely lyrical descriptions of Montana landscapes that help lend majesty to their characters' painful if sometimes prosaic personal dramas. In "When We Rise," Ray takes us on a car trip
riding the down-slant to a wilderness more oceanic than earthlike, a manifold vastness of timber, the trees in wide swells and up again in lifts that ascend in swaths of shadow and the shadow of shadows until the woodland stops and the vault of sky becomes morning.
The Biblical cadences of this passage, and dozens like it, voice a promise of redemption that marks these stories as indelibly as the violence and sorrow from which Ray's characters crave deliverance. If through their own efforts they can't manage to overcome their bleak beginnings, there is always
[t]he bold land — cerulean forms of three plateaus…and in the shadowed valley the brown and tan of earth and grasses bound to the mercury of river water, boulders like crumbled towers, and sky bigger, flung out more bold than all — the land takes them and holds them. The land delivers them.
Andrew Wingfield

(

http://andrewwingfield.org

) is the author of a novel,
Hear Him Roar,
and a short story collection,
Right of Way
. He teaches at George Mason University.
View at Washington Independent Review of Books
---
THE STRANGER REVIEWS AMERICAN MASCULINE
Review by PAUL CONSTANT
We all know those authors (with hard, slightly pretentious names like Cormac McCarthy and E. Annie Proulx) who write about manhood and obligation in the prairies and mountains of America with taut, occasionally lurid prose. Spokane writer Shann Ray, who reads at Elliott Bay tonight, is the newest author in that tradition. Sentences in his Montana-set story collection American Masculine ring out like gunshots. ("The Miracles of Vincent Van Gogh" begins like this: "Thirty-three. Still single. Driven, overly driven.") But thankfully, he doesn't share his elders' predilection for lonely desolation—there's plenty of room in Ray's Montana for love.
American Masculine is a book about violence, Montana, and sweet, sweet love.
The Quivering Pen
reviews
AMERICAN MASCULINE
Review by David Abrams
Some of our earliest printed literature came as a result of medieval monks secluding themselves in scriptoriums, devoting days, months, entire lives to copying sacred texts by hand.  In daily ritual, these early scribes bent over the manuscript, moved pen to ink and back to page, painstakingly forming each letter with diamond precision.  In the depths of the monastery, there was little sound but the faint whistle of breath from nostril and mouth, and–slightly louder–the scratch of quill on vellum.  The creation of words was an act of worship. Reading
American Masculine
, I began to think Shann Ray approaches his fiction with the same holy devotion.  Each sentence carries the weight of an author sitting at his keyboard combing through language for hours until the right word arrives, one which jigsaws neatly into the surrounding words, a marriage of syntax and meaning.  The stories in this collection from Graywolf Press are set in the American West–primarily Montana–and they are populated with tough men and tougher women, souls knotted hard by the blistering circumstances of domestic abuse and alcohol, but the pages of
American Masculine
are no less illuminating than those of the 13th-century monks.  Ray writes not to entertain with clever plots or pyrotechnic language; his intent is to blast our souls loose with simple tales built on old-fashioned morality. Though the stories stop short of preaching and proselytizing, some readers might be put off by the uncompromising spiritual center to be found throughout the book, but that would be their loss if they walk away from
American Masculine
.  This is one of the more challenging set of short stories I've read in a long time–it pokes my conscience and gently leads me to self-examination.  Am I better man for reading
American Masculine
?  I don't know, but I do feel refreshed and invigorated.  In his day job, Ray teaches courses in leadership and forgiveness at Gonzaga University and some of that inevitably spills over onto the pages of the book. The cover design shows two bison butting heads, hooves churning the earth, dust flying from their shaggy hides.  So it goes with the stories where characters fight each other and, more often, themselves as they strive for the better angels of their nature.  In the first story, "How We Fall," Benjamin Killsnight, who "worked on small hopes and limited understanding," wrestles against the alcoholic heritage of his Northern Cheyenne upbringing:
Benjamin had been a drinker since an uncle started him on it in grade school. Same uncle forced a drunk Sioux woman on him when Ben was thirteen and he had run from the house, crying from her terrible fingers.
The cultural stereotypes of the drunk Indian and Marlboro cowboy limn the edges of the fiction here. Ray wants us know he acknowledges that baggage but he is working on a new image of the West–one where grace and brutality co-exist.  Adapt and overcome the harsh conditions, as long as you learn something along the way. Ray is unflinching in his descriptions of violence.  A father breaks his son's nose and it makes the sound "like a bootstep on fresh snow."  In another story, a fistfight puts us right there at the knobby end of knuckles:
He seeks only the concave feel of facial structure, the slippery skin of cheekbones, the line of a man's nose, the loose pendulum of the jawbone and the cool sockets of the eyes. He likes these things, the sound they make as they give way, the sound of cartilage and the way the skin slits open before the blood begins, the white-hard glisten of bone, the sound of the face when it breaks. But he hates himself that he likes it.
That comes from my favorite story in the book, "The Great Divide."  It's a masterfully-told mini-biography of a bull rider named Middie (the self-hating fighter) who ends up working as a "muscle man" keeping peace on a passenger train and tossing off drunks when they pull into the station.  In an earlier section of the story, we see Middie as a teenager walking a fenceline in a whiteout, searching for his abusive father who left the house three days earlier and never returned:
Walking, the boy figures what he's figured before and this time the reckoning is true. He sees the black barrel of the rifle angled on the second line of barbed wire, snow a thin mantle on the barrel's eastward lie. He sees beneath it the body-shaped mound, brushes the snow away with a hand, finds the frozen head of his father, the open eyes dull as gray stones. A small hole under the chin is burnt around the edges, and at the back of his father's head, fist-sized, the boy finds the exit wound.

When the boy pulls the gun from his father's hand two of the fingers snap away and land in the snow. The boy opens his father's coat, puts the fingers in his father's front shirt pocket. He shoulders his father, carries the gun, takes his father home.
The scene is shocking in its details, but there is something about that act of putting his father's fingers in his pocket that speaks of tenderness and forgiveness for all the beatings that the father administered. In many instances, it is the landscape which offers both violence and grace.  In the "three-panel" story "Rodin's
The Hand of God
," a father must nurse his distraught daughter back to sanity after her car flips off the highway into the Madison River and her two children are killed.  One day, after leaving for work, he decides to turn around and check in on her, say "I love you" one more time:
Far away, he spots her blue Ford. It is broad daylight and the garden hose looks so simple and obvious, he starts to cry. He speeds and halts and whispers to himself as he lifts her body, light, feathery in his arms, light as a sparrow or whip-poor-will, a hummingbird, small corpus made of sunlight or vapor.  Mercy, he pleads, and he speeds in his car through traffic lights and signs, her body limp on the black leather of the backseat, her white face whiter than the faces of the silent performers he'd seen in Japan or the bleached buffalo skull he'd found as a boy with his father–like a huge shard of prehistoric bone–white, whiter than the white sun over the Spanish Peaks that shines as it does on him and her, on the Crazies near Big Timber and west to the Sapphires, east to the Beartooths, and north, far north to the Missions, all the way to Glacier.
Notice how softly Ray moves us from that white face in the back of the car out into the wide horizons of Montana's endless sky.  Man is not just a tiny figure on the landscape; at times he
is
the landscape.  And, through violence, the land reclaims the fragile human beings.  In the exquisite story "When We Rise," which is dominated by the image of two men attempting impossible basketball free throws outdoors on a snowy night, one of those men, Shale, remembers the accident which claimed his brother Weston, a rising collegiate hoopster.  Ray moves from the sublime to the tragic in the space of one paragraph:
There is a highway, the interstate east through Idaho where dawn is a light from the border on, from the passes, Fourth of July, and Lookout, a light that illumines and carries far but remains unseen until he closes his eyes and he is cresting the apex under the blue "Welcome to Montana" sign, riding the downslant to a wilderness more oceanic than earthlike, a manifold vastness of timber, the trees in wide swells and up again in lifts that ascend in swaths of shadow and the shadow of shadows until the woodland stops and the vault of sky becomes morning. Weston, alone and in their father's car, sped from the edge of that highway in darkness and blew out the metal guardrail and warped the steel so it reached after the car like a strange hand through which the known world passes, the heavy dark Chevelle like a shot star, headlights that put beams in the night until the chassis turned and the car became an untethered creature that fell and broke itself on the valley floor. The moment sticks in Shale's mind, always has, no one having seen anything but the aftermath and silence, and down inside the wreckage a pale arm from the window, almost translucent, like a thread leading back to what was forsaken.
The natural world in
American Masculine
is freighted with heavy symbolism.  In Montana, we call the sky "big," but in these stories, it is often a battlefield between dark and light.  Ray uses the sun, the moon and the stars as strong metaphor (sometimes too insistently strong) to illustrate the wars cannonading within each of his characters.  Here the sky and land are so beautiful they make your teeth ache, as seen in this passage from "In the Half-Light":
Devin's father pointed out the window, east toward Bozeman.

"Look at that," he whispered.

Above the clouds the Bridgers stood clear, cut in blacks and grays, taking up much of the sky. Behind them was the scarlet horizon. While he drove his father would steal long looks. The sky's blood gathered and went out. The morning turned Devin's face gold.

"Nothing like it, is there?" his father said.

They topped a broad rise. The truck moved from shadow to sun. The land opened wide. To the south, mountains and fields were free of clouds, open now under a sweep of sky. The road banked down and left, and the mountains parted. The river appeared again, emerald, flared by sunshine as it blazed around an arm of land.
I will confess that not all of the stories in
American Masculine
held my attention as tight to the page as "The Great Divide," "Rodin's
The Hand of God
," or "When We Rise."  There are moments when the prose became so dense with meaning and weighted symbolism the words went grey on the page and my attention wandered.  I think, however, this is less a fault of Ray's than it is mine and the way I let distraction pull me away. 
American Masculine
is packed tight with prose that borders on poetry and it is up to us to bring as much care and devotion to the act of reading that Ray did to the act of writing.  Even in his weakest moments, the author strives to convey a clarion call, waking us from our slumber with messages of hope, grace and forgiveness.  It's up to his audience to answer that call.  We, all of us, need to be like monks devoted to the holiness of reading. Here's yet another strong debut from a writer who knows his way around a short story.  Like his fellow Graywolf author Alan Heathcock, Shann Ray scrapes away the frills of language and goes all the way to the bone.
---
GU professor gets metaphysical in 'Masculine'
It seems that in each of the 10 tales where Ray unearths eloquence and poetry in the ugly, at least one of the characters is 33 years old, battling with what the protaganist from "Into the Wild," Christopher McCandless, would call "a life of security, conformity and conservatism." Take for instance one story titled "The Dark Between Them." Ray, somewhat psychoanalytically, writes of the human brain through Zeb, a meth addict and drunk, who cannot come to terms with the idea that his wife has given birth to a healthy baby, and spends the duration of the story in a nightmare, wondering "how hard people have to work to make something new." A western man, as Ray illustrates, is a man's man. Born into a family that has lived "many generations in Montana," and as direct kin to a father who so loved the Montana wilderness, "I spent a lot of time outside fishing, hunting or up in the mountains," Ray said. So it's no surprise that "American Masculine" is peppered with bold, rugged and raw imagery, much like the persona his male characters embody.  As the stories delve into a realm of violence and often depression, they almost always arc with grace and hope, forgiveness and peace, thus a more feminine voice is applied. Middie, in "The Great Divide," is "made of dirt and fighting and the grace of his mother's words." Shale and Weston in "Three From Montana" discover the first definitions of "pretty" and "ugly" respectively through their mother and father. "In areas in America, along with many of the more formally colonizing countries, there is this masculinity that seems to be cut off from its femininity or isn't understanding of the feminine inside itself," Ray said. "How do you show that process where someone is overly masculine and has diminished their own feminine?" Possibly this can be best seen in "In the Half Light," where fly-fishing becomes the icebreaker, where masculinity gives way to this idea of "lost femininity" between father and son. What Ray writes he writes in a profound poetic tone. He continually proves his skill in metaphors, sentence structure and prose in a way that is so forceful and uniting it cannot be ignored. In 10 tales, Ray captures the spirit of this passage from Cormac McCarthy's novel "No Country for Old Men": "You think when you wake up in the mornin', yesterday don't count. But yesterday is all that does count. What else is there? Your life is made out of the days it's made out of. Nothin' else." Ray's sentences are structured much like Wes Anderson's films — leaving the reader feeling something rather than understanding fully what has happened to them. To grasp the magnitude in Ray's 10 stories is to know nothing except for what speaks clearest to you, what lies the furthest beneath and sticks to all of you.  Instead of having read a novel, I inescapably found myself inside the head of each character, lost in their grievances and understanding why they progressed as they did. It's as if Ray writes in similar fashion to how Sophia Coppola directs, with characters who seem so real, so multidimensional, that they're right there before you, breathing the same air. Many times while reading I found myself feeling as though I had thought their same thoughts and known their same struggles. "American Masculine" has garnered accolades from critics and fans alike. It won the Bakeless Prize at the Bread Loaf Writer's Conference this year and comes highly suggested as a heartfelt read from yours truly.
---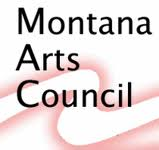 Montana and its people permeate Shann Ray's taut debut collection about fathers and sons, husbands and wives. And true to the collection's title, each offers some glimmer of the male psyche: "Men, dumb as animals, but like angels, majestic. Born into foolishness. Into love awakened," he writes in "The Miracles of Vincent Van Gogh." It's that trajectory, from dark to light, and its failure, that he explores in stories that are often both brutal and tender. After a son perishes in a car wreck, "hurtled into the maw of an ancient canyon," his voice – "immutable and holy" – still speaks to his parents and brother in two stories, "Three from Montana" and "When We Rise." In "Rodin's The Hand of God," a father who has been estranged from his daughter saves her repeatedly from suicide after the car she's driving plunges into the Madison River, drowning her two daughters. "The Great Divide" tells the story of a mysterious hulk of a man, "made of dirt and fighting and the grace of his mother's words." In one of his many stories about life on and off a reservation, a couple endures their third miscarriage in a surreal, drug-induced haze. Addictions of all kinds – to drugs and booze, sex and violence – are tamed, if at all, by love. Ray writes beautifully, truthfully, and with a steady undercurrent of empathy for even his most violent characters. Robert Boswell selected the collection of 10 stories for the Bakeless Prize, from among several "goliaths." He writes in the introduction, "American Masculine is a powerful, resonant work of literature, and Shann Ray is a masterful and original writer." The author grew up in Montana, spent part of his childhood on the Northern Cheyenne reservation. He now lives with his wife and three daughters in Spokane, where he teaches leadership and forgiveness studies at Gonzaga University. His debut collection, published by Graywolf Press, sells for $15.
---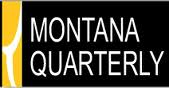 MONTANA QUARTERLY reviews
AMERICAN MASCULINE
Review by Pete Warzel This superb collection of short fiction comes with much fanfare.  It is the winner of the prestigious Bakeless Prize, and like most short story collections, is a gathering of pieces published first in magazines.  Many of those individual stories are themselves prize winners.  Full disclosure: The first story in the book, "How We Fall," was published here in Montana Quarterly, Spring 2009.  It is a beauty.  The prizes should tell us something, but let's let the writing do the talking — because it does. Mr. Ray writes from an internal world that is frighteningly close to the reality we all face in confronting the confusion of human emotions.  It is dark, but redemptive.  And given the title, it is about men, but not completely.  Men take on central character roles, but mostly are accompanied by women who are painted with the same sad brush of reality as they add counterpoint in the relationships that get us through a harsh social landscape. This is not a pretty world.  Life as presented in each of these stories is not fair and the people who inhabit this world are all defective, mostly scared. One instance of romatic ideal is found in "The Miracles of Vincent van Gogh," where John Sender, banker, ex-rodeo rider, and bachelor in love, takes an old-fashioned approach to wooing his lady.  John comes off as looking naive after the characters in the preceding stories have dragged us through so much emotional and physical dirt.  He stands above the men he approves loans for, their lives broken by marriages gone wrong and the harsh realities of capitalism.  "Borrowing" is the theme here, financially and in building a sense of self.  "MEN BORROWED compulsion, fear, disaster, desire."  And later… "MEN BORROWED DIGNITY or they borrowed shame."  In all the stories we see that men, and women, borrow from each other the things that each can give.  For better or for worse. This is an extremely fine collection of stories.  Mr. Ray writes with guts and insight.  Fathers and sons, fathers and daughters, husbands and wives, friends and brothers confront life, some more directly than others, some more openly than called for.  None are innocent.  Many of the long moments written here are the ones that keep us all lying awake at night.  Ray alternates between describing these moments with gritty, knowing detail and a flow of poetic prose that inspires, redeems.  There is a spiritual quality to this work that moves it another notch up from just good fiction — required reading for the twilight of autumn.
---
The Kenyon Review
On Shann Ray's American Masculine
Shann Ray's first book,
American Masculine
, winner of the 2010 Bakeless Prize for Fiction, is a short story collection following in the Western tradition of writers like Cormac McCarthy and Annie Proulx. As in many Westerns, there is a timelessness in the storytelling that matches the immense scale of the landscape, and a savagery in the imagery; characters are shaped by harsh, desolate settings and in turn become harsh, desolate people. What sets Ray's book apart from its precursors, however, is that it discovers brutality both within the traditional sphere of Western masculinity, such as a list of firearm- and alcohol-related deaths in "How We Fall," and in quieter spaces, like a father's effort to communicate with his daughter after she has attempted suicide in "Rodin's
The Hand of God
." Ray's is a particularly poignant exploration within the Western aesthetic, in which men are required to hide internal conflicts and insecurities. Many of these conflicts revolve around protagonists' relationships to their families. "The Great Divide" is the story of a boy's struggles to reconcile the differing worldviews of his mother and father. The first of the story's two sections describes the boy's childhood of bull riding and fighting in bars with men twice his age. His father tells him, "Work . . . because you ain't getting nothing. People are takers. As well shoot you as look at you." His mother claims that his father sees "the world darkly, and people darker still," and she asks the boy to "find the good." As in many stories in
American Masculine
, children inherit the conflicting masculine and feminine perspectives of their father and mother; the former seeks to destroy, the latter to preserve. After the boy's parents die, Ray describes him as a "chimera of two persons, the man of violence at odds with the angel of peace." The second section is set aboard a train on which the boy has found work. He has been given the name "Middie" after "breaking the back of a bull that wouldn't carry his weight," a name doubly significant because of the "chasm between his father and mother." At six foot nine and over three hundred pounds, Middie finds himself acting as muscle for the train's conductor, Ed Prifflach, after a series of thefts and a murder on board. When a Blackfeet man is found to have a money belt containing the exact amount stolen, Middie must choose to respond with either the violence he has inherited from his father, or the "subtle light" he has received from his mother. Although "The Great Divide" is full of action, the story's true tension lies within the quiet, internal conflict that Middie can never externalize. In the story "In the Half-Light," Devin returns to Bozeman for the first time in seventeen years to see his father, who abused him when he was a child and wants "to make it up to [him]." The story braids three narratives: Devin's childhood, in which his father is revealed to be violent, unfaithful to Devin's mother, and an alcoholic; Devin's own similarly fraught family life; and Devin's time in Bozeman, in which he struggles to accept his father's apology for being "Ugly. [Giving] your mother hate. . . . [Being] no good to you either." Ray links the three stands together during a scene in which Devin thinks of holding his daughter: "Holding her was so painful his hands ached, and every time he tried . . . he'd fear what was to come, she'd be fatherless with him right there in her presence. He was scared he'd be all he'd been to her mother, all his father had been to him." In order to forgive his father, Devin must confront his own mistakes and recognize the man he has become. As in "The Great Divide," the story's tension comes from psychological spaces men are traditionally expected to keep contained: Devin's acknowledgement of his own limitations, and his capacity for forgiveness. The Western tradition often revolves around American expansion into uncharted, unforgiving places, and
American Masculine
similarly seeks a new frontier. As Ray explores the internal battles of his male characters, he exposes a set of flaws and weaknesses that traditional definitions of masculinity avoid. His male characters are often physically imposing—in "Three from Montana," Weston and his father are described as "warships"—and they have remarkable facility for violence. But beneath this, they are "made mostly of emptiness," and to relate to others, they must "borrow." "In America," Ray's character Benjamin Killsnight reflects in "How We Fall," "if you were to be a man . . . you [borrow] boldness."
American Masculine
's protagonists borrow everything from "their fathers' shovels and backhoes," to "compulsion, fear, disaster, desire," "dignity or . . . shame." In this resonant collection of stories, Ray reveals the concealed colonial psychology that still informs the ideas and actions of American men as one that sabotages male relationships.
---
City Book Review on
American Masculine
5 Star
review by Ariel Berg "Everyone who has ever come here, remains" writes Shann Ray of Montana, as both warning and praise.  This uneasy truth dwells as the central conflict of the characters in Ray's lyrical collection of stories.  These men, and to a lesser extent women, remain torn between accepting and rejecting a home suffused with beauty, but also with stagnation. As the title indicates, these characters are also preoccupied with what it means to be a man, specifically the sort of man lionized in the myths of the American West. Mostly, readers bear witness to the fallout of attempting to meet that ideal. These attempts manifest themselves in emotional repression, loneliness, uncontrollable anger, and in many cases alcoholism, abuse, suicide, ravaged families and eroded love.
"In Montana, skies run from a tilted wooden porch all the way to the horizon line, and nothing keeps back the dawn."
The reality these characters inhabit is grim but also starkly beautiful. Poignantly recounted by Ray, the stories read as elegies, both for the damaged lives of the characters and to Montana itself, which is no longer what it used to be (and maybe never was).
---
IAM review of AMERICAN MASCULINE by Melissa Ergo Shann Ray's
"American Masculine"
thoughtfully illustrates notions of our human condition in the fresh context of Montana, Idaho, and Washington. More like a reel of visually striking short films, the stories unfold before our imaginations in a wintry quietude. They dance with presence and clarity in poignant delivery and their poetic rawness leaves an icy bite. The author creatively addresses questions of our human nature, brokenness, and masculinity. Is our desire for goodness hopelessly shrouded by the darkness of our humanity? Is there nothing other than what we see before us in this often bitter and trying existence? How do we reconcile the broken facets of traditional masculinity that often work deep fissures into relationships? The stories evoke the piercing sting that settles so deeply within us when we experience loss, death, and broken relationships. We are swept into a burdened emptiness alongside the characters as they work through their struggles. Ray uses characters and conflicts both fresh and familiar to subtly suggest that there is indeed hope for redemption from this messy and complicated human existence.
A motif of light penetrating darkness draws these stories together with aesthetic and metaphorical effectiveness. The light both literally and figuratively seeps its way into each vignette as a glimmer of indistinguishable hope. Hope– it does not run dry even in the bleakest of these gritty tales. Ray paints a series of numinous images with a deeply moving and ethereal light that peeks into the icy gray settings of eerie desolateness and heartbreak. He brews a tension between the human tendency to withdraw into darkness and that sacred light of hope for redemption from it. The tension is a wild rodeo, a brittle and tangled knot, yet there is beauty in the struggle. Ray illustrates the wondrous beauty of towering mountains, vast canyons, broad plains, and rivers that sprawl with majesty and exquisite verdure. He has a powerful and multisensory manner of engaging the reader; like a lived experience, is difficult to forget the striking images of snow-laden land, the bite of crisp air and the smell of fresh outdoors. Something in the grand beauty of the land provokes the characters to stillness and insists that our humanity is originally something to do with that goodness. It suggests that perhaps, at our core we are wired with a capacity to access that great goodness once again. Understated yet vibrant, "American Masculine" gracefully delivers a deeply moving and cinematic account of our humanity. It is an excellent and complex narrative that prods us to evaluate our notions of manhood and forgiveness, and to see the glimmer of hope that is present even in the darkest of our trials.
---
American Masculine
Shann Ray
Graywolf Press ($15)
Review by Rachel Bara
On and off reservations, in the towns, cities, and wind-swept landscapes of Montana, the characters in Shann Ray's debut collection, American Masculine, engage in private rituals, blurring the line between Catholic and Native American faith. Winner of the 2010 Bread Loaf Writers' Conference Bakeless Prize, these ten muscular stories demonstrate a kind of poetry. As scraps of memory and experience can be beaten and burnished into a perfect line, the men and women of Ray's stories – whether bruised, strung out, or recovering – become mystical, beautified in their struggle.
In the opening story, "How We Fall," the perspective alternates between an estranged husband and wife as they each endure private torments over years of addiction and recovery. Ray builds suspense as the flawed pair develop a tentative hope and the necessary self-esteem to try again. For instance, while looking at his grandfather's elk bone breastplate and portrait, Benjamin sees his grandfather's profile as "strong and hard like the face of a mountain," and later concludes, "In America… if you were to be a man, and if you wanted a woman, you borrowed boldness." The story switchbacks to his wife Sadie, homeless and hungover. Ray writes with tenderness of the way Sadie walks through the streets of Seattle, with "the last light of day awash in the street, a huge cold light that turned buildings and cars pink, as if everyone blushed, she thought. As if everyone was ashamed, and everyone beautiful."
Several stories reveals the way become a parent invites loss. In "The Dark Between Them," Zeb, a former mescaline addict, drives his wife to the hospital. She believes she's had a miscarriage. On the interstate at dawn, the reader sits along with them, witnessing a husband broken open during a journey born out of love and fear. As he drives between semis, he looks at his wife. She is "luminous like a woman made of filament," and then tarnished and ordinary, her temples "pink and raw" from where she pulled at her own hair. More directly, in "Rodin's The Hand of God" a woman is pulled from the Madison River after her car "flew from an embankment." With the river's current "brown with spring runoff," no one saw the two children in the backseat. After her daughters' deaths, the woman lives and yearns for blankness, and develops an intimacy with a father she never knew or trusted before. In the story's simple, almost biblical, prose, the father looks at his daughter in her pain, "Who am I, he whispers, to receive you?" In stories like these, joy couples with nightmare in dreams and in life.
Yes, the men and women in American Masculine have a tendency towards alcoholism, violence, and adultery. But Ray more often than not shows them stripping away their vices, and putting on a newfound goodness. Ray's stories possess a desperation reminiscent of the Wyoming stories in Annie Proulx's collection Close Range. "In Montana," we learn from one of Ray's stories, "skies tilt from a wooden porch all the way to the horizon line, and nothing keeps back the dawn." Unlike Proulx, Ray provides his men and women with memories of Native American spirituality, and a god not exactly of chapel and church, but instead of wide open land, cruel and sacred.
---
AMERICAN MASCULINE by Shann Ray Reviewed by Sorina Higgins of
Iambic Admonit
This collection of ten short stories is astonishingly powerful. I give it the highest praise I can think of: it is real literature. Shann Ray feels like a male Flannery O'Connor from the American West. His sense of place is impeccable, his plots brutal and gritty, his prose unique. The forms of his stories are experimental, deftly manipulating fluid chronologies for maximum emotional impact. Then men and women in these stories are seriously broken — addicted to drugs, sex, porn, alcohol, violence — and still beautiful. In their deaths, their grief, and their slow groping towards a love so strong it will break and remake them, a realistic redemption just barely shines through. These stories are hard. Well, the volume starts out really hard. Violent, ugly, painful. Then it gets softer. A women plans an affair, but ends up going home to husband and baby. A rock-hard rodeo man softens, terrified, towards marriage. People are going to make a go of it in these stories. And we desperately hope they will. And they are us. These stories are sad, but as I read them, I was uplifted into that kind of piercing mental exaltation that great literature brings, whether comic or tragic. And that's how I knew Shann Ray has what it takes. This is real writing. Read it!
---
Stories We Love: American Masculine
By Shawn Andrew Mitchell, for Fiction Writers Review
Fresh from a relationship with a feminist scholar, I was on guard against Shann Ray's
American Masculine
before I even cracked its spine. With a title like that, I thought, you'd better have a gay man in Chelsea, a drag queen in Flint, a straight man watching a hired man wash his yacht, a man living out of the back of a Volvo in a Wal-Mart parking lot, a Hispanic man washing dishes, a Hispanic man climbing the corporate ladder; you'd better provide one heckova Whitmanian catalog of Masculinity in the U.S. of A. My suspicions only deepened as I read the first few stories. In them men were rough, troubled, distant, and heteronormative. Women were the epitome of light, everything good that men reached toward. But then a curious thing happened: the beating heart of these stories won. I took a breath and relaxed into Ray's paternal, semi-omniscient arms. Because it's not fair to judge a collection by its title. Mary Gaitskill's
Bad Behavior
didn't start out so winkingly alliterative and evaluative. Her publisher suggested that name. And it's not fair to judge a collection based on what the author didn't intend. (See
John Updike's 6 Rules for Reviewing
, dear curmudgeon.) What Ray appears to want to do—and what Ray does—is give us wise, caring, broadly-scoped stories that roam time as freely as they range across the Western landscape in which they're set, deeply spiritual stories with room for grand characterization—"the malice inside him like the outline of an animal in the dark," sweeping views—"everything but the land was solitary and small under a wide, wide sky," and muscular descriptions—"down to the tracks, the wheels, the black pump of the smoking engine, the yell of the machine." Ray drives into rough terrain with honesty, and delivers intense portraits of what it means to try to be a man in the country, the city, an insurance office, a rodeo. I love these stories more each time I read them.
---
Balefire Reviews
'BALEFIRE' TRAVELS WILD, POETIC PATH FROM LOSS TO HEALING 
BALEFIRE (Lost Horse Press) by Shann Ray -reviewed by Tami Haaland for the Billings Gazette In "Balefire," Shann Ray's first book of poetry, flames are a persistent theme tied to anger, death and the redemptive passion of love. A finalist for the High Plains Book Award in poetry, this volume includes several lyric sequences in its seven sections, among them a series of suicide elegies, a sequence on a character named "The Hunter" and a portrayal of a family embroiled in divisive argument. Interlaced with the fire is a motif of wilderness and the wild, applied both to landscape and individuals, which seem to have the potential either to consume or transform. In this way, Ray's "Balefire" follows an ancient path as it travels from human misery and loss toward the healing offered by connection with the natural world, a place where
"the wilderness // throws its arms on our necks, / our children asleep // in their beds"
("In Montana"). Images of masculinity in the West prevail in the first section of the book, perhaps most strikingly with the poem,
"My Dad, in America": "Your hand on my jaw / but gently // and that picture / of you punching through the snow / to bring two deer, a gopher, // and a magpie / to the old Highwalker woman."
Many poems are set in Eastern Montana, this one on the Northern Cheyenne reservation. Here, the father not only takes care of the children, but makes sure that the most vulnerable and isolated members of the community also have what they need. Rather than offering further explanation, however, Ray ends the poem with these words:
"We need to know in America there is still blood // for forgiveness. / Dead things for the new day."
It's a visceral conclusion that takes its validity from the environment and the traditional behaviors engendered there over centuries. Juxtaposed against this early poem are many images and themes based on more complicated human relationships. "The Suicide Elegies," for example, traces a young woman's attempt to die and the moments and days that surround it while focusing on her relationship with her father. The two struggle with and against each other until finally uniting in a dreamlike conclusion. In another sequence, "The Family Who Lived with Their Faces to the Sky," two brothers discover the definition of ugliness, prettiness, family and violence as their parents fight their way toward separation. One of the brothers, who appears in multiple poems, arrives at a violent end when his car jumps a guard rail and becomes
"an untethered creature that fell and broke itself on the valley floor"
("Icarus, USA"). In this moment, the wilderness engulfs the brother, then recoils from the car's explosion. Despite difficulty and hardship, the opening and closing of "Balefire" present the possibility of sustained love — of a loving and respectful family life — as the best remedy for all previous pain. This is the "gift" that appears in the final poem of Ray's profound and visionary book.
Review by Mark Fox
Excellent poetry, full of color, warmth, and depth. Ray continues to work material of the same austere beauty as his short story collection, American Masculine. Stories of domestic life, both good and very bad, take place against a backdrop of the Montana landscape, "where they stand and look out, down a draw, of scrub pine and mottled veins of sage, blown timothy grass bent to the ground and everything converging along the silver-blue of the big river, the sweep of the valley, the four directions, the compass rose, and far off a land mass: the broad back of a giant sleeper." I particularly enjoyed the alternation between poems with long, luxurious lines, and briefer, almost aphoristic lines. One can extract from poems a line here or there, and set those brief lines in a frame to be enjoyed. Here's two: on the lips of a lover/rough honey. as the autumn trees/carrying dusk in their arms. Were Shann Ray's poems to survive in fragments, like a latter-day Sappho, a few lines like these quickly convey his sensitivity, sense of language, and vision. Highly recommended!
STILL BLOOD FOR FORGIVENESS: A REVIEW OF SHANN RAY'S BALEFIRE
Reviewed by Aaron Brown, for Windhover, August 2015 A few years ago, poet and fiction writer Shann Ray entered my life at a moment when my creative juices seemed at a crossroads. I was somewhere in the middle of a long summer between my undergrad and MFA program, when I was starting to realize just what I had signed myself up for as a writer and whether I would be able to continue to channel these energies both as a poet and a writer of faith. That summer, I kept on coming back to American Masculine, Ray's wonderful collection of short stories coming out of the northwest (winner of the 2010 Bakeless Prize). Here, I first encountered the grounded and muscular writing of Shann Ray, his prose poetic and his themes cutting quick to the core. Stories of the disenfranchised. Narratives of the forgotten fighting for life. Writing wholly tied to place and its people's experiences: Native American, small-town poor, big-city businessmen. Shann Ray's impact on me led me to do a few quick searches online, and after a brief email exchange, I was on the phone with a writer I had never met, whom I have yet to meet, and yet a person I feel I know so well through the honesty and heartfelt nature of his work. Shann Ray's poetic debut Balefire (Lost Horse Press, 2014) is a collection that embodies its title—growing from bright glowing embers into raging poetic explorations of human depravity, the longing for human relationship, and the flickering brilliance of forgiveness. Shann Ray customarily sets up the scene (just as he does in his deft fiction) with intricate stories of human struggle, failure, and redemption. He then upsets our expectations through deft line breaks and suspended syntax, ending the poem in a place wholly unanticipated. Take his poem "My Dad, In America" which first appeared in Poetry. Here, in few words, Ray traces the narrative of his father journeying to take to "the old Highwalker woman… two deer, a gopher, and a magpie." A journey his father takes with both strength and gentleness, a paradoxical conception of masculinity so essential to Shann Ray's work: Your hand on my jaw but gently and that picture of you punching through snow… Ultimately, the father's humble offering should remind us "there is still blood for forgiveness" in a day and age where racial misunderstandings and injustices abound. Elsewhere, Ray utilizes sections in his book to craft longer narratives centered around the power of human relationships within the family structure—the pain that separates the individual parts and the love that joins the broken fragments together again. In "East of the Bear's Paw Mountains, North of Milk River," Ray presents us with a series of poems (individual poems or a long poem in sections? I haven't yet decided) that unfold the narrative of a father who shoots himself in the woods, a mother who raises her son with words of Scripture, and the son who is left to make sense of the loss and love that lingers with him: he falls toward sleep as one who has come from the earth and shaped it with his hands, and here he hears his mother's voice… Ultimately, the voices linger with us, providing us with some sort of meaning when faced with death, when faced with landscapes that are as physical and geographical as they are reflective of the human psyche. This is the experience of Balefire and everything that Shann Ray throws himself headlong into. If there's one thing Ray thoroughly embraces, it is the intimacy and celebration of marriage. In poems such as "Night Over the Sapphire Range East of Missoula," "Invocation," and "A Quiet Poem About Marital Sex," the poet burns with Donnean ecstasy where "in the quiet of our bedroom / silver birds fly / from your mouth / and break me all the way down." This intimacy traced throughout the collection serves as a kind of glue and yet another layer to be added to his conception of geography as love. John Donne really would be proud. We see Ray's desire for new poetic territory as evidenced in his long, flowing titles that act as road maps of a larger map of human experience: "Mystic Lake, the Beartooth Range" and "Up Going to the Sun Road"—all wonderful poems in their own right. It's as if the poet through his titles is attempting to direct both speaker and reader, to provide some semblance of orientation within seeming disorientation. Additionally, Ray explores new landscapes of form. His prose poem "In the New Country" operates within a different formal space as his other work—grounding the material within a block paragraph more akin to his short stories than his long-line (and sometimes short), free-flowing verse. Still, however, we experience his writing in as poetic and charged a way as we see in whatever genre he chooses to operate in: "The sun has gone and there is near silence… and the faint word, like a child's, of those whose breath, impatient…. takes leave to await them in spirit." And it is this sense of lingering spirit that a reader comes away from Balefire with: a writer's spirit of such vitality and strength, a searching voice that in the depths of human struggle demands forgiveness, and it is this voice that should remain with us. Shann Ray is a voice we should be paying attention to—in his poetry and prose—a writer who upsets current trends of abstraction, who stands tall on the shoulders of his influences, and a poet who will relentlessly leave you with a bit of his strength as you continue on life's journey. __________ BALEFIRE REVIEWED FOR RUMINATE MAGAZINE BY RITA JONES Above the Buddhist altar in the corner of my godmother's living room, there is a print of the Wheel of Life, also known as the Wheel of Becoming.  These intricate, mandala-like paintings are a visual guide to the Buddha's teachings on samsara (the cycle of existence).  The whole wheel is cradled against the belly of a beast, surrounded by an eternal blue sky, the moon of nirvana, and lotus blossoms–all crafted in hues of indigo, orange, scarlet, and ivory.  My godmother's print is poster-size, bordered by dusty prayer beads and a few drying sprigs of lavender.  The gold etching that demarcates each realm of samsara has cracked and peeled over the years, falling among her candles like confetti. Judith, my godmother, encouraged a pluralist faith in me.  My father an evangelical, my mother agnostic, my grandfather Catholic, and Judith–well, she poured out dharma talks with tea and surreptitiously taught me about Jesus as a bodhisattva.  Sometimes I still pray that way.  On cold mornings after our sleepovers, I would come into the living room, the porch windows overlooking a forest cliff to Whidbey Island's eastern coastline, and there she would sit–incense peripatetically wafting around her body, carved gold chimes in each palm, the whispers of om mani padme om as I nestled against an ottoman to watch.  When she finished her practice, she would beckon me with a wink and an outstretched arm.  I sat in the crook of her crossed legs, and she bent her head next to mine, her hair, wisps of gray and fire red, falling along my body.  And the lessons would begin–lessonos of her teacher, Rinpoche so-and-so, philosophies of nonviolence, how to pray over dead animals or the curry chicken she was making for dinner. Once or twice, we talked about the Wheel of Life.  In the hub of the wheel are three fighting animals: a snake, a bird, and a pig.  They represent, respectively, the three poisons of aversion, attachment, and ignorance.  From that hub, one reads outward through the six realms of samsara, from the animal realm all the way up to the god realm.  In the sliver of the wheel that belongs to the human realm, there are drawings of the many stages of human development–birth, friendship, growth, old age, sickness, an d death.  "The purpose of the wheel," Judith would intone, "is to teach gratitude and patience.  Gratitude that you do not live among the gods, for they are burdened by pleasure and responsibility, or among the animals or in hell, for they only have pain and fate.  Here, in the human realm, we have choices.  We have feeling."  "She told me not to force the wheel.  If I pushed too hard, I would spin closer to the hub.  "It's best," she said, "to move as the wheel does." That kind of circular motion, a motion that teaches both acceptance and the craft of witnessing, is what lingers when I finish each of Shann Ray's poems.  Balefire, Ray's first collection of poetry, is rife with not only circular imagery but als a circular feel–something that you might be able to roll between your hands, or move along the roof of your mouth.  The reader is reminded of the cosmic curve–the moon, the eye, the sweeping horizon–a curve that exists to reveal and obscure, to bring darkness to day and dawn from night. Ray's poems explore the simple unfolding of life and death, with all its delicate fissures of atonement and forgiveness, brutality and beauty.  In "Little Dry Creek" and "She Walks in Darkness," Ray opens us to the possibility that when we have watched a sunset we have watched something die, that laughter and thunder resonate in the same hollow of awe, and that sunlight pierces just as much as it warms.  In the latter poem he writes: When the day dies I want to remember there is nothing so affirming of my own death
as the autumn trees carrying dusk in their arms. If you have read Shann Ray's 2011 collection of short stories
American Masculine
you will see a few characters and scenes reappear briefly, especially among the poems of Sections II and IV.  In "The First Definition of Family," we find a familiar father and son in a violent tangle: The father lifts the son from the ground and slams him into the nearest oaken midback, spins the boy to the window and the purple sky over the cottonwoods splintered by stars… the first slap hits hard and a white mark blossoms red. It is a testament to Ray's talent that he is able to recraft these stories in staccato lines, each stanza providing the reader with a harrowing and nuanced retelling.  Among his new poems describing intimate family moments, the sage green hills of Montana, and wildfire through the window, I greet the characters of
American Masculine
like old friends, my ear attuned to the new wisdom unfolding from their familiar faces.  I have fresh tears to give them as we part again.
Balefire
serves as a testament to Ray's stylistic diversity and use of language.  He fluidly transitions between prosaic pieces and poems with lines no more than four words long, each arresting in its own right.  There is a climate for many creatures here–some that move languidly along a cold creek bed, others that race like the heartbeat of a fearful child.  For with Ray's work, the reader is gripped by the imagery, slowly turned upside down by each purifying paradox–almost afraid to read on because you can feel the tragedy coming, but so drawn by each story so human, so loving, so terrifying, that you have no choice but to move with him, to follow.  To move as the wheel does.  To inhabit the stories along the wheel: the fists of fathers, the sacrifice of strong women, the hunger and thirst of the open plain, the "wilderness of the human mind" ("After a Curse Against Elegies"). Shann Ray's poetry reminds us to slow down, to find the words, and in the midst of all this turning (which will come), to truly feel.  He reminds us that our loving hearts are just as much of a mystery as our inner darkness, and each must be given words.  We are encourage to explore greatness and invited to slowly walk in the "hollows and swales / the rise and fall" of this realm, "each of our tears held bright / blue in your hands" ("Invocation").